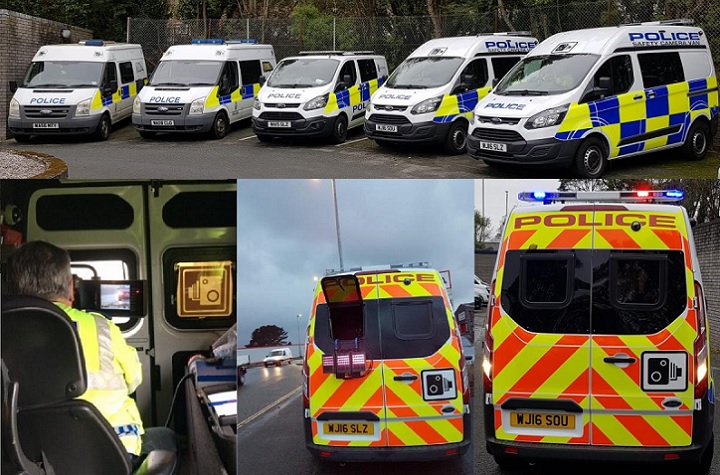 Police in Devon and Cornwall detected more than 1,600 speeding offences as part of a week-long enforcement campaign earlier this month.
The Peninsula Road Safety Partnership campaign, which took place between 6-12 August, saw officers record a total of 1,687 speeding offences.
For five days of the initiative (8-12 August), officers focused their attention on routes into and out of Cornwall – where there were increased levels of traffic due to the holiday season and the 2018 Boardmasters Festival in and around the town of Newquay.
Depending on the severity of the offence and eligibility, some offenders were offered a speed awareness course as an alternative to prosecution.
Marcus Laine, operations manager for the Peninsula Road Safety Partnership, said: "Our primary aim is to keep everyone who uses the roads within Devon and Cornwall as safe as possible.
"Given the huge numbers of visitors the area attracts each year for events like Boardmasters and general tourism, there will unfortunately be the small minority that do not place their own or other road users' safety as a priority.
"We aim to deter such individuals from driving in a dangerous manner. The number of recorded offences this year has increased, close to two and a half times the number of notices of intended prosecution that we generated during the same period last year.
"We put this down to improved intelligence and siting of our speed detection officers.
"However we should put this into the context of a massive influx of visitors to the area, and so we actually found that the vast majority of road users were travelling within the confines of the Highway Code."
The Devon and Cornwall campaign was organised as part of a wider European initiative, co-ordinated by TISPOL (the European Traffic Police Network).
The TISPOL operation set out to raise awareness of the dangers of speeding and remind drivers of the benefits – to all road users – of driving at speeds that are both legal and appropriate.
---