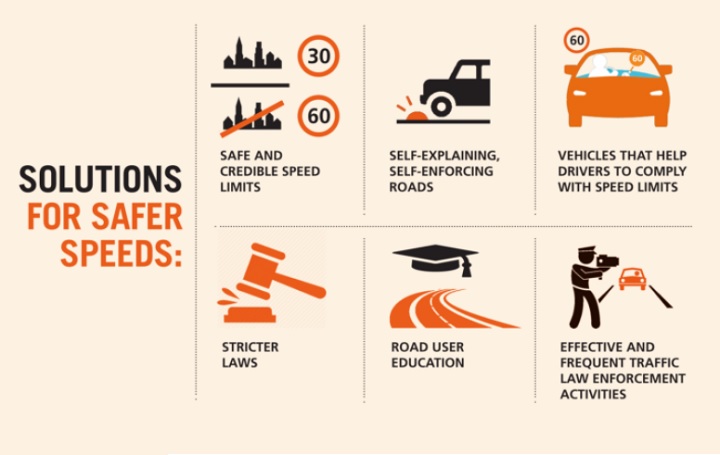 A new report has highlighted in-vehicle technologies – most notably Intelligent Speed Assistance – as vital to reducing the 'significant' problem of speeding.
The European Transport Safety Council (ETSC) report looks at the number of vehicles found to be driving above the speed limit on different road types across Europe.
On urban roads, where 37% of all EU road deaths occur, between 35% and 75% of 'vehicle speed observations' were higher than the legal speed.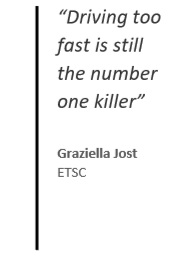 On rural non-motorway roads, the figure stands between 9% and 63%, while on motorways, where 8% of all road deaths in the EU occur, it is between 23% and 59%.
The report says that reducing speeding will require a combination of measures – including higher levels of enforcement, improved infrastructure and credible speed limits.
However, it singles out Intelligent Speed Assistance (ISA) as the 'key in-vehicle safety measure'.
Graziella Jost, projects director at the ETSC, said: "500 people die every week on EU roads, a figure that has refused to budge for several years. And driving too fast is still the number one killer.
"It's very simple: if we want to bring down the number of road deaths, we have to tackle speed effectively. Right now, the EU has a once-in-a-generation opportunity to make a massive difference.
"Including overridable ISA on every new vehicle as standard could eventually prevent a fifth of road deaths. We urge MEPs to back this essential life-saving measure."
The ETSC report has been published today (18 Feb) ahead of an important European Parliament vote on future mandatory in-vehicle safety technologies later this week (21 Feb).
Described as a 'once-in-a-generation opportunity', the proposals would require every new vehicle to satisfy 11 safety rulings, mandating technologies including ISA.
Last week, stakeholders – including the ETSC – wrote a letter urging the European Parliament's internal market committee to vote in favour of the proposals.
---