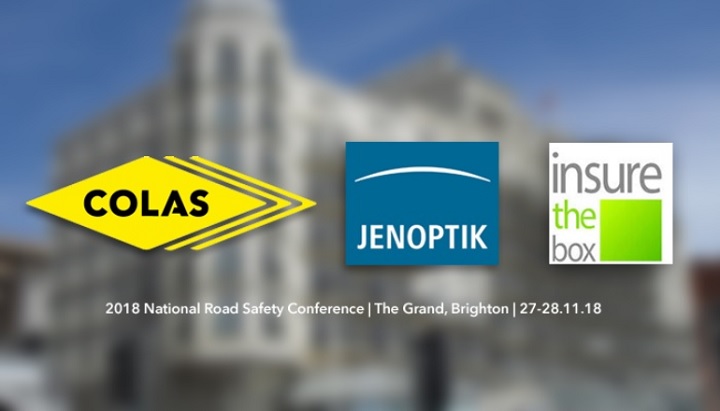 The 2018 National Road Safety Conference, the 10th edition of the annual event, takes place at The Grand in Brighton today – with a record number of delegates set to attend.
First staged in 2009, the National Road Safety Conference is Road Safety GB's flagship event.
The 2018 edition takes place at The Grand in Brighton on 27-28 November and is once again sponsored by Colas, insurethebox and Jenoptik Traffic Solutions.
Around 330 road safety professionals will attend the event across the two days – eclipsing the 309 (also a record number) who attended in 2017.
2018 will be the second time the conference has been held in Brighton, with the 2014 event also staged at the same iconic venue – which is steeped in British history.
What's on the agenda?
The 2018 National Road Safety Conference also features a record number of participants – with 68 speakers and facilitators delivering 51 presentations and workshops.
The conference opens with video presentations by the road safety minister Jesse Norman, and Liz Brooker MBE, incoming chair of Road Safety GB – and a review of the road safety highs and lows of 2018 by David Davies, executive director of PACTS.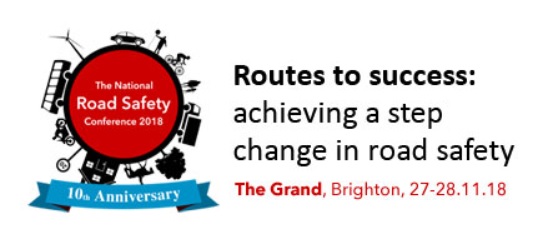 Representatives from national road safety stakeholders – including the DfT's THINK! team, NPCC, the Association of Police & Crime Commissioners and Road Safety GB – will cover the latest thinking with regard to 'enforcement', 'education', 'engineering' (roads and vehicles) and 'evidence'.
Other topics on the agenda including a focus on cycling, a debate about the merits of 'Safe Drive, Stay Alive' style interventions – and a series of quick fire presentations by practitioners in a session titled 'speed dating'.
The Question Time session takes place on day two and the line up comprises: professor Frank McKenna, University of Reading; Simon Rewell, Insure the Box; Steve Horton, Road Safety GB, Rachel White, Sustrans; and Katy Bourne, police and crime commissioner for Sussex.
The Fringe once again runs alongside the main conference and comprises three sessions – while the 'Pick my brains' workshops, in which experienced road safety practitioners provide advice and help on a small group basis, take place at the end of day one.
Follow the action
The Road Safety News editorial team will be reporting live throughout the conference, providing soundbites, photos and other highlights from the main conference hall. You can also follow the action on Twitter by following @Road_Safety_GB or by using the hashtag #NRSC2018.
---