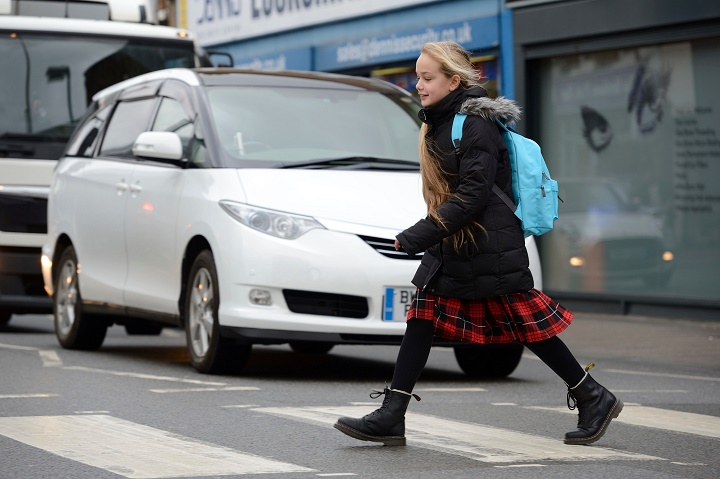 With children currently out of school, two suppliers to the road safety sector are providing resources without charge to help road safety officers engage with parents and children. 
The children's specialist consultancy B3 Creative has produced a series of free road safety themed activity sheets for primary school pupils.
James Marsh, B3 Creative founder, said: "At the moment, it's very difficult for road safety teams to get their messages out to children.
"In answer to the extraordinary circumstances of this pandemic, we have created some fun, road safety themed activity sheets that we are making available free to all road safety professionals – that they can email to schools, parents and other interested parties. The sheets have been designed to be low resolution with home printing in mind, so they don't waste ink.
"The road safety content, language, puzzles and activities are all designed with a particular age group in mind: Year 1 and 2 (ages 5-7); Year 3 and 4 (ages 7-9); and Year 5 and 6 (ages 9-11). These sheets are fun while imparting important information in an entertaining way."
To obtain free PDF copies of the sheets contact James Marsh by email, with the subject line 'RSGB free activity sheets'.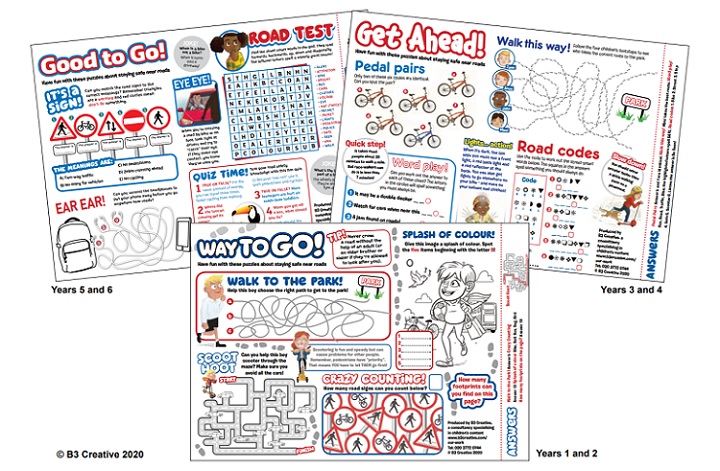 Room 9 Media is offering a simple interactive version of its cleaner air resource for years 5-7. 
Room 9 Media was started in 2011 by husband and wife team John and Denise Billington, both of whom have years of experience in safer and sustainable travel, communications and education.
The resource, 'Clean Air Kids', is described as a 'friendly introduction to the topic' which is accompanied by banners and bookmarks to help spread the message to parents.
Contact John Billington by email for more information or a copy of the resource.
More free resources
There is a suite of excellent free resources always available on the THINK! Education website – divided into ages 3-6 years, 7-12 years and 13-16 years.
Twinkl, which has created more than 500,000 educational resources, currently has some free resources available for primary aged pupils. Twinkl resources are usually via subscription but they have released some road safety resources for free.
The road safety charity Brake has also has some free to download resources for educators.
Finally, Safe on the Streets (SOTS) is a free online, animated resource from the BMW Group Education programme. SOTS 'brings road safety to life' for 7-11 year olds and includes three interactive online modules, with teacher's notes, quizzes and printable activity sheets.
Do you know of any other free resources?
If you know of any other free road safety resources that RSOs can use to engage with parents and children while schools are closed, please contact us by email and we will do a follow up piece (assuming there is sufficient response).
---