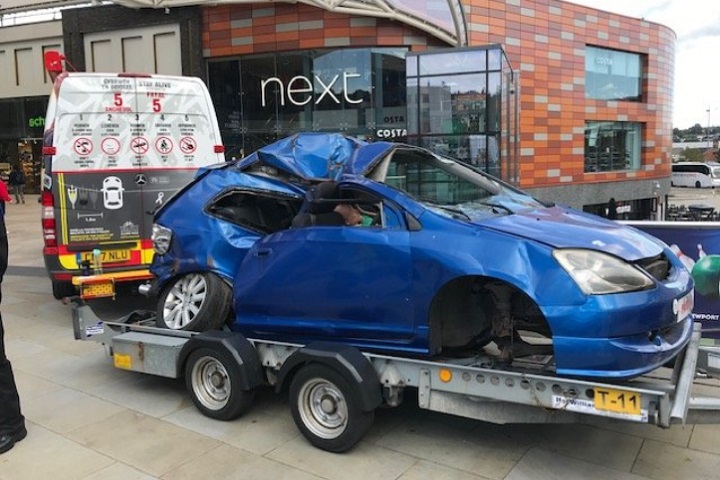 An initiative which sees road safety and enforcement resources focussed on a tight geographical area where there are high rates of collisions and casualties, has launched in south east Wales.
'Surround the Town' – which has been successfully deployed by the Safer Essex Roads Partnership – uses a combination of enforcement and engagement to highlight the importance of safe and legal driving.
In Wales, the initiative is being coordinated by Gwent Police and GoSafe, the Welsh road casualty reduction partnership.
The first Surround the Town day took place in Newport on 2 October, in partnership with Newport City Council and South Wales Fire and Rescue Service.
The operation involved various road safety activities, including:
Proactive stops by police on cars, targeting areas of concern around the city

Engagement with local residents 

Enforcement of speeding, mobile phone, seatbelts and other road traffic offences

Driver awareness around cyclists and general road safety issues


Parking enforcement
Sgt Jason Williams, Gwent Police GoSafe coordinator, said: "Surround the Town is an initiative which aims to improve the lives of all who live, work and visit Newport. 
"We all have the right to use the roads safely and through working together as partners, we hope that our messages will make a difference.
"We know that the majority of road users comply with speed limits, ensure they wear a seatbelt and do not use their mobile phones when behind the wheel. This operation is targeting the minority who do not. 
"Through educating them on the dangers and consequences we hope to see an increase in compliance."
---