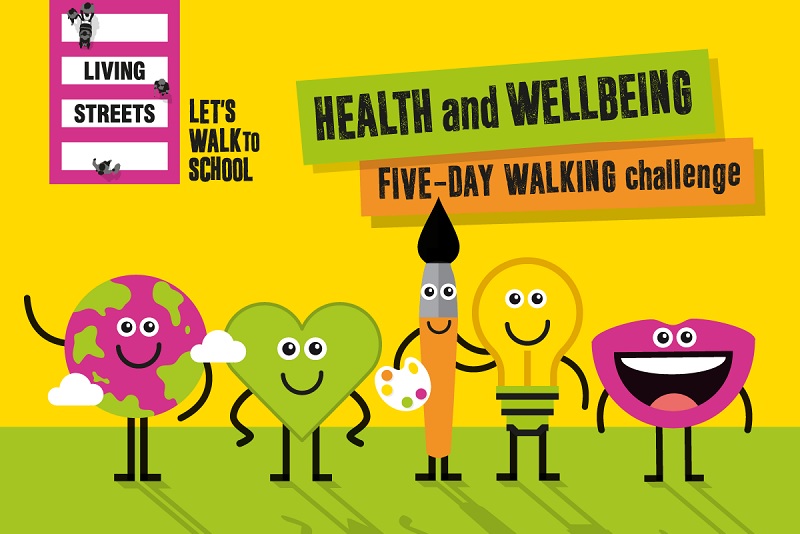 Half of parents support the introduction of car-free zones outside schools, new research published to mark the start of Walk to School Week suggests.
Organised by Living Streets, Walk to School Week (5-9 Oct) aims to celebrate the physical and mental health benefits walking brings to individuals.
The results of the survey, carried out by YouGov, shows 50% of parents – with children aged 4-18 years – support the introduction of car-free zones, with 53% backing the implementation of 20mph speed limits.
There is also support for safer crossings (60%), banning pavement parking (49%) and efforts to reduce rat-running (44%).
Meanwhile, the parents polled believe the biggest benefits of walking to school for their children are being physically fitter (88%), getting fresh air (84%), being cost-free (72%) and reducing congestion (71%).
Statistics show fewer than half of primary school children currently walk to school.
Mary Creagh, chief executive of Living Streets, said: "Every child should be able to walk to school safely and enjoy the fresh air, freedom, friendship and fun that it brings.  It's clear from our research that parents see the benefits, but concerns around rat runs and air pollution are putting them off.
"Across the country, there is a silent majority of parents in favour of safer crossings and slower speeds, but too often their voices are drowned out by a vocal minority who often live outside the area.
"It's vital that we scale up for walking, to protect children and families from the physical and social isolation the pandemic has brought, and to tackle the twin epidemics of loneliness and obesity."
---