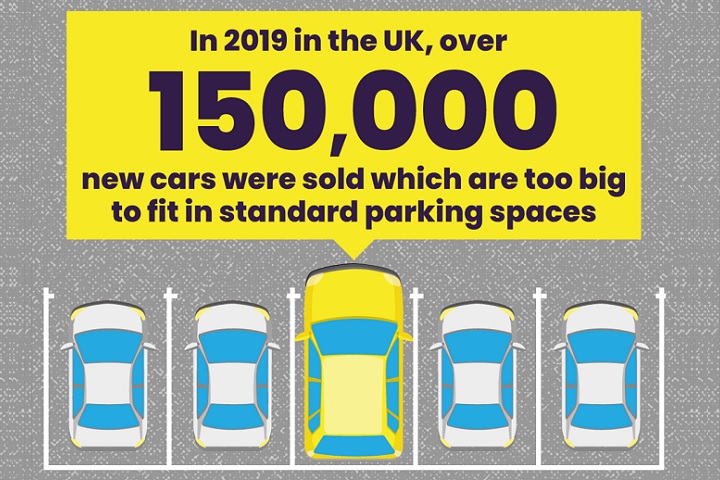 A new campaign is putting pressure on the Government to ban adverts promoting the biggest and most polluting new cars.
The 'Badvertising' campaign has been launched on the back of figures showing sports utility vehicles (SUVs) make up more than 40% of the new cars sold in the UK.
Conversely, fully electric vehicles account for fewer than 2%.
The campaign blames 'aggressive advertising' for the trend towards 'ever larger, more fuel hungry vehicles' – and warns it is pushing Britain 'further and further off track' to meet its net zero targets.
The New Weather Institute, a UK-based think tank who is leading the campaign, says high-carbon advertising plays an important role in the climate crisis by promoting harmful consumer habits.
Andrew Simms, co-director of the New Weather Institute, said: "We ended tobacco advertising when we understood the threat from smoking to public health. 
"Now that we know the human health and climate damage done by car pollution, it's time to stop adverts making the problem worse. In a pandemic-prone world people need clean air and more space on town and city streets. 
"There're adverts, and then there are badverts, promoting the biggest, worst emitting SUVs is like upselling pollution, and we need to stop. In a climate emergency when we need to make the places where we live more people friendly, SUVs are in the way of progress."
Aside from pollution, the campaign estimates more than 150,000 new cars were sold in 2019 which are too big to fit in a standard parking space.
Robbie Gillett, from the climate action charity Possible, said: "Whilst millions of us are trying to reduce our carbon footprints to tackle the climate crisis, we have a multi-billion pound car and advertising industry aggressively marketing highly polluting vehicles – many of which are literally too big for UK streets. 
"Their misleading ads promise us freedom and escape – but the reality of urban road conditions is grinding traffic jams, toxic air pollution and spiralling carbon emissions from road transport that will trash our climate goals. 
"Let's create space to breathe and space to think – free from the advertising pressures of big polluters."
---