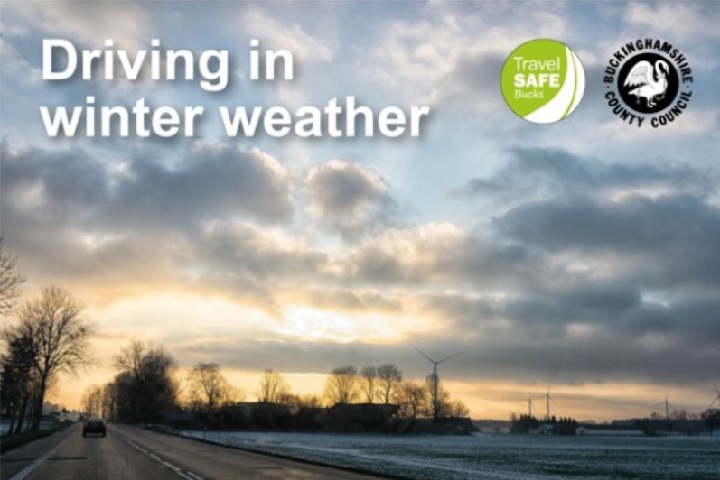 Transport for Buckinghamshire (TfB) has received a prestigious national award for creating a road safety workshop which was completed more than 1,000 times in the first few weeks following launch.
TfB's Online Winter Driving Workshop was named winner of the 'Ringway Road Safety Award' at the 2019 Chartered Institute of Highways and Transportation (CIHT) awards ceremony, held on 13 June.
After years of delivering winter driver workshop sessions at locations across Buckinghamshire, the online workshop was created in order to increase the number of people receiving the potentially life saving training.
The online tool was developed by the TfB road safety and communications teams, working with New View Consultants.
Within weeks of its launch, the e-module had been completed more than 1,000 times – a 700% increase on the number of people who had attended the workshops previously.
The course takes participants through driving in differing weather conditions – such as heavy rain, flooding and snow – and provides safety advice.
Mark Shaw, Buckinghamshire County Council's deputy leader and cabinet member for transportation, said: "I am full of praise for the TfB road safety and communications teams who understood the need to find a new way to deliver this important training to more people than in previous years.
"Developing this informative and accessible online workshop means more people than ever will be able to participate in the workshop and receive crucial information about travelling in poor weather conditions.
"Our road safety education programme is key in saving lives. Everyone involved has done an incredible job and this award is very well deserved."
---