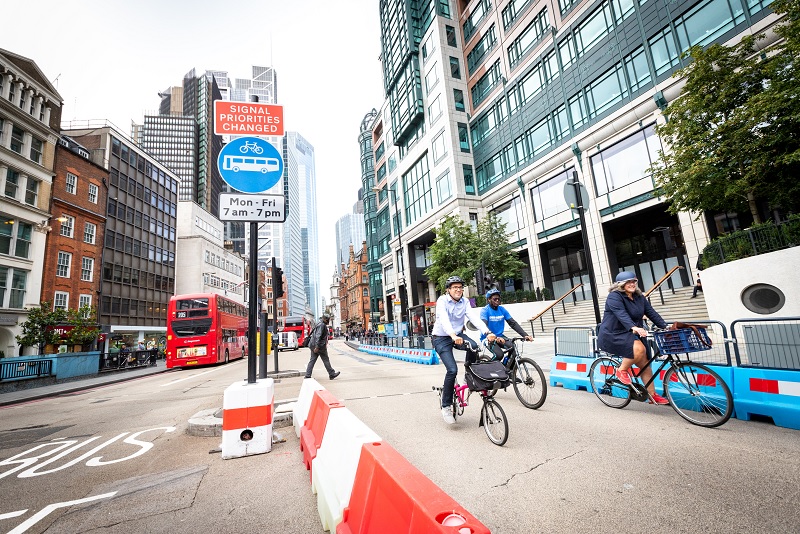 Londoners are being encouraged to go car-free this September, helping to reduce harmful emissions from polluting vehicles and supporting the Capital's green recovery from Covid-19.
Car Free Day 2020 takes place on Tuesday 22 September – amid a warning the global climate emergency presents the largest environmental risk to cities around the world.
In the Capital, efforts will be focused online, celebrating stories of walking and cycling.
Participants can show their support for active travel by sharing their journeys on social media – using the hashtag #MyCarFreeTrip.
TfL has joined up with a number of partners to offer a chance to win a range of prizes, including a Brompton e-bike, GoPro prize packages, 10 one-year Santander Cycles memberships and other themed gifts.
Santander Cycles ia offering free hires across London on Car Free Day, to make it easy to give cycling a go as a car-free alternative.
Sadiq Khan, mayor of London, said: "This year's Car Free Day is more important than ever to make sure we prevent a damaging car-led recovery from this pandemic which would see our streets gridlocked, harm our economy and result in one public health crisis being replaced with another caused by toxic air pollution.
"Our world-leading Streetspace for London plans are making it safer, easier and more convenient to walk and cycle so there's never been a better time to make the pledge to go car-free."
---