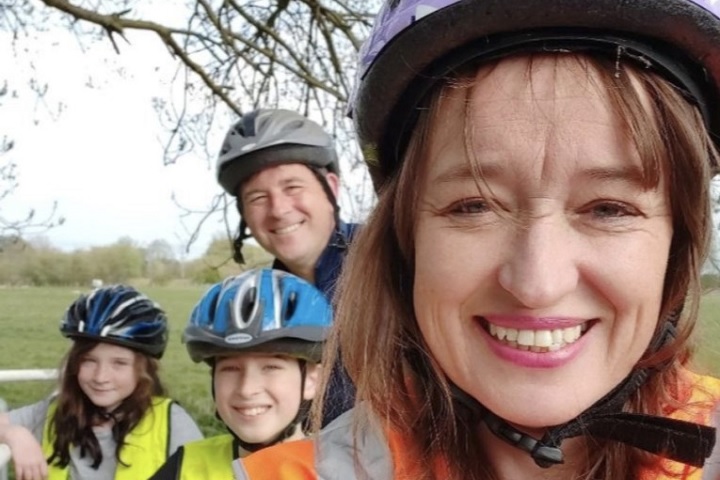 Emily Cherry has been appointed as the new executive director of the charity which oversees Bikeability, the Government's cycle education programme.
Emily arrives at The Bikeability Trust with more than two decades of experience working with children's charities, including the NSPCC and Barnardos.
She has spent the last two years running a consultancy working with a broad range of clients taking on challenging projects to build efficiency, change and increase effectiveness.
Among her first challenges will be to lead the charity through a 'critical' period, with much of its work currently disrupted by the coronavirus pandemic.
Emily Cherry said: "Cycling will be a significant part of the country's path to recovery from COVID-19, and we must ensure delivery retains its focus on safety and quality. 
"The value of strong connections to providers, stakeholders and delivery partners is fundamental to the next steps of Bikeability. 
"I am looking forward to working with the cycling community over the coming months to rise to the challenges and ensure every child can access vital skills."
Emily is replacing Paul Robison, who will be leaving The Bikeability Trust at the end of June after 12 years.
Mr Robison said: "Before the Covid-19 crisis, Bikeability was in good health. I believe it will make a full recovery and – after a period of physical distancing during which Bikeability will have to be adapted – will continue to play an essential part in getting England cycling. 
"I am proud to have been involved with Bikeability over the last twelve years and would like to thank everyone involved for their dedication to the programme. 
"It is difficult for me to say goodbye and I will always be interested in Bikeability and its progress, but I am sure it is in safe hands and will thrive in the brave new post-Covid future."
Bikeability training is offered at three levels based on a child's age and experience. Training starts with basic bike-handling skills in a traffic-free, controlled environment and builds to managing a variety of traffic conditions on different types of roads.
---