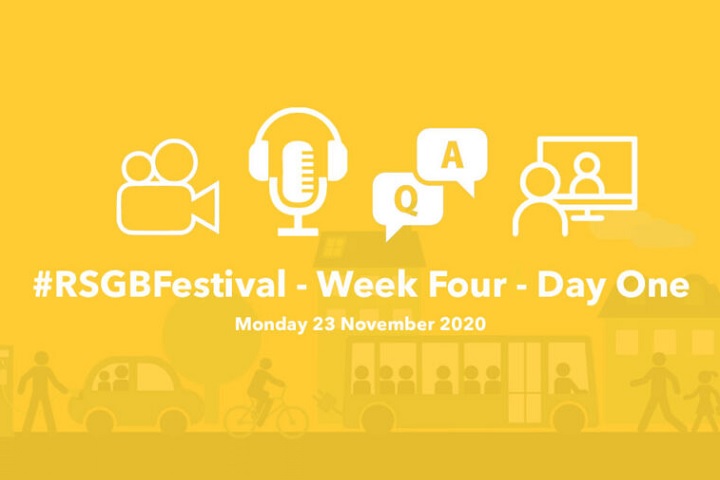 The final week of the Festival of Road Safety gets underway in style, with a keynote presentation from the Scottish Government.
Organised by Road Safety GB, the Festival of Road Safety will see more than 40 pre-recorded and live sessions broadcast throughout November (2-27 Nov).
Today at the Festival
The Festival may have entered its final week, but there is plenty of content still to be published.
This includes today's keynote presentation (10am) by George Henry, national operations manager for road safety policy and education at Transport Scotland, who will look at the future of road safety in Scotland.
This is followed at 2pm by a Fringe presentation from the Road Safety Trust, delivered by Louise Palomino (grants director) and Tanya Qadir (grants officer).
The presentation will look at a selection of projects funded by the Road Safety Trust, which are considered to be of relevance to local authorities.
Coming up this week
The week's second keynote – on Thursday – is titled 'Raising the Game: a new enforcement strategy for speed cameras'. This will be delivered by Emma Kelly, development, PR and advocacy manager, Road Safety Support.
Meanwhile, the live discussion session on Tuesday 24 November (2pm) is titled 'E-scooters – are they safe or do they pose a threat to users and other road users?'.
The panellists are: 
David Davies, executive director, PACTS

Graeme Sherriff, research fellow, University of Salford

Jinel Fourie, head of central public policy, TIER Mobility
This session is fully subscribed, but a recording will be published later in the week.
However, spaces remain available for the Question Time session which will bring the Festival to a conclusion on Friday 27 November (11.00 – 12.00).
The full four-week programme is published on the Festival website. For more information contact either Edward Seaman or Nick Rawlings by email, or alternatively on 01379 650112.
---