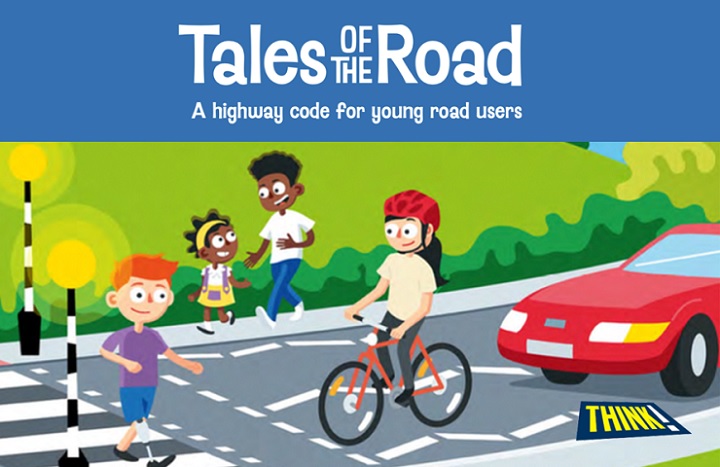 THINK! has made a suite of its educational resources for children aged between 3-16 years available to download free of charge.
In light of the current lockdown, THINK! wants to help parents, teachers, and educators who are looking for additional resources to help keep children entertained and educated. 
Despite the stay at home message, THINK! says it is still important for children to be reminded of how to stay safe when out walking or cycling for exercise, or travelling on essential journeys.
The THINK! website contains a range of free, interactive, and fun road safety resources for children between the ages of 3-16 years, all which can be used for home and virtual learning. 
These resources include:
For teachers and educators, the website also contains lesson plans which can be adapted and used for online lessons.
All resources are divided into age categories, making it easier to locate the appropriate resource required. There is a section of related resources, to help with locating additional lessons, games or films which can assist with teaching and learning.
Tales of the Road
THINK! is also encouraging parents and educators to make use of its popular Tales of the Road educational resource.
Previously a hardcopy booklet, Tales of the Road is now available as an interactive, downloadable resource that can be used for learning at home or remotely.
Features of the updated Tales of the Road resource include:
Interactive question and answer sections

New, updated images

Green Cross code reminders

REMEMBER! Key safety tips

Glossary with additional words and definitions
While Tales of the Road is primarily aimed at 6-11 year-olds, THINK! says the road safety messages it presents are relevant to children of all ages. 
The resource aims to instil good habits in young people for when they start travelling on the road, helping to develop safe behaviours and skills that will last for a lifetime.
---