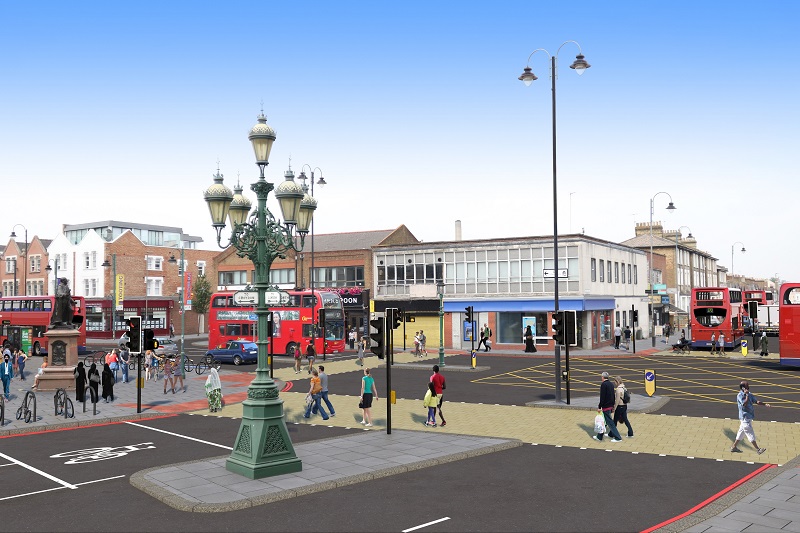 Plans to introduce a 20mph speed limit in Tooting town centre have been approved, as part of wider efforts to improve the safety of vulnerable road users.
Announced by TfL on 9 January, the new 20mph limit will come into effect in May – with work to improve pedestrian crossings in the area to start later in the year.
The announcement follows a public consultation, which saw responses from 970 members of the public and 19 stakeholders, including local businesses and disability groups.
TfL says while most respondents agreed there was a need to make improvements for vulnerable road users, feedback indicated that specific aspects of the proposals should be redesigned.
As a result, TfL will review the design of measures to improve pedestrian safety and convenience at side road junctions.
In addition, both the Tooting Bec and Tooting Broadway junctions will be redesigned with a view to providing segregation between cyclists and general traffic, in addition to pedestrian improvements.
Penny Rees, head of network sponsorship at TfL, said: "We recognise that road danger must be reduced in this busy area of south London, and are grateful for the feedback received as part of this consultation.
"TfL is committed to introducing improvements to help people walk and cycle safely around the area, and hearing from local residents and community organisations on the way these roads are used day-to-day is an important part of this.
"Following this consultation, we will review where changes to our proposals need to be made, as well as going ahead with introducing short-term safety measures, such as lowering speeds to 20mph."
---