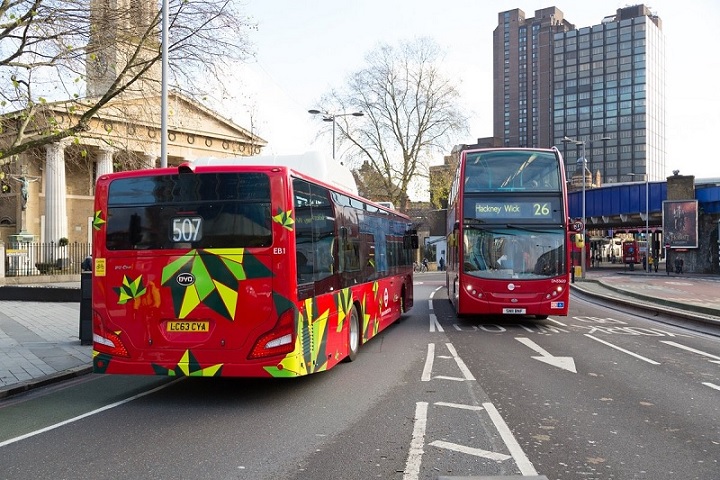 Authorities in London have set out measures to tackle bus driver fatigue, after publishing 'world-first' research into the issue.
The study, commissioned by Transport for London (TfL), highlights that drivers' health and wellbeing is key and that adequate welfare facilities reduce stress, which in turn reduces the risk of fatigue.
Conducted by Loughborough University and the Swedish National Road and Transport Research Institute, the study is the first to assess participants while they are driving in-service buses and combine this data with detailed sleep diaries. 
It included a voluntary survey of drivers, which found that one in five reported having fatigue-related issues more than once a week while behind the wheel. 
As a result of the findings, TfL has announced a number of 'key measures', including a £500,000 fund to help operators undertake further work to establish the most effective interventions to reduce fatigue.
Meanwhile from next year, any company operating London buses will be required to introduce 'rigorous fatigue risk management systems' as part of their contract.
Heidi Alexander, deputy mayor for transport, said: "The actions set out by TfL in response to the research are the start and not the end of the work that they will do to address bus driver fatigue.
"I am confident that, with the co-operation of bus operators and drivers, we can make London's bus network ever better and safer than it is today."
TfL hopes the research will spark discussions at a national level.
Claire Mann, director of bus operations at TfL, said: "With the evidence from this study, we will require bus operators to have fatigue risk management systems and more formal fatigue training for managers. 
"We're also working with the bus operators to create a programme to gather ideas for how we can further respond to the report.
"It is through working together across the industry that we can address this vital issue and make our buses lead the way when it comes to reducing risk on the roads."
---