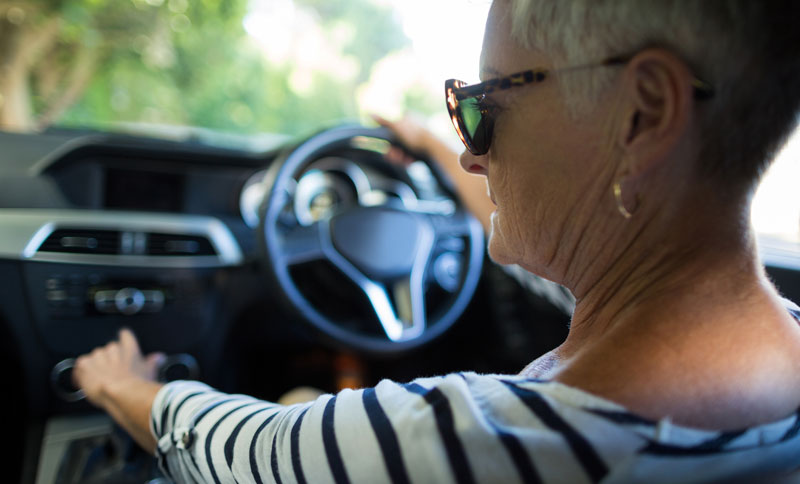 Road Safety GB has released more details about an ADI training package it is developing and will be highlighting how local authorities and driving instructors can be become involved at the Older Road User Conference in September.
As announced in the DfT's revised Road Safety Strategy 2019, published on 19 July, Road Safety GB is receiving funding to develop an ADI training package as part of a wider set of measures being funded by DfT to support older road users. 
Road Safety GB has been awarded a total of £200k funding which, in addition to the ADI training package, will be used to carry out research into the effectiveness of classroom based road safety education. 
Alan Kennedy, Road Safety GB executive director, said: "This training package will provide ADIs with a detailed understanding of the needs of older drivers and how best to support them.  
"The training will be delivered at locations across England and Wales, with 300 subsidised places available for ADIs.  
"Ultimately, the project will provide local authorities with access to a pool of driving instructors who will have the insight required to better support the wide range of local authority older driver schemes being delivered across the country.
"Further details about the training, and how ADIs can register for a subsidised place, will be released at the Older Road User Conference on 24 September."
---
Action plan for older drivers
The Government's Road Safety Strategy 2019 has a section dedicated to older people, which recognises that road users' knowledge, experience and skills develop with experience over time – but that these can also deteriorate based on age, experience and declining cognitive and physical capability. 
The strategy goes on to say: "It is important that people live an active and healthy life into older age. 
"For that, people of all ages need the knowledge, skills and confidence to use a wide range of travel options safely. 
"Age should not be a barrier to any mode of transport, be it driving, riding a bicycle or horse, or walking. And age itself does not give an indicator of how fit a person is to drive. 
"There are many older drivers who self-regulate and drive only when they feel comfortable to do so, for example, they may only drive on roads they are familiar with, and/or restrict themselves to daytime driving only.
Actions for older adults within the strategy include:
• Continued funding and support to enable Mobility Centres to provide driving advice to the elderly and disabled motorists.
• Commissioning research to understand the extent to which driver vision issues pose a road safety risk
• Funding RoSPA to deliver a dedicated website and information for older drivers in doctors' surgeries
• Funding to enable BRAKE to develop a new 'community of champions' with road safety and sustainable mobility concerns and interests
• Funding for RoadSafe to deliver a digital platform which shares a best practice review of road safety risks for older road users
---
Older Road User Conference

The second edition of the Older Road User Conference is once again being jointly organised by Road Safety GB in partnership with New View Consultants and the RAC Foundation, and will be held at the RAC Clubhouse in Pall Mall, London on 24 September.
The agenda comprises 14 presentations covering a wide range of topics including cycling in later life, preparing for life after driving and the potential for autonomous vehicles to enhance the mobility and safety of older people.
Places are available at the subsidised rate of £160 plus VAT for Road Safety GB & Academy members. The cost for attendees from the public sector, third sector and academia is £185 plus VAT and for other attendees £235 plus VAT. The delegate fee covers all refreshments, including lunch.
Click here to book a place to attend, or for more information contact Sally Bartrum on 01379 650112.
---