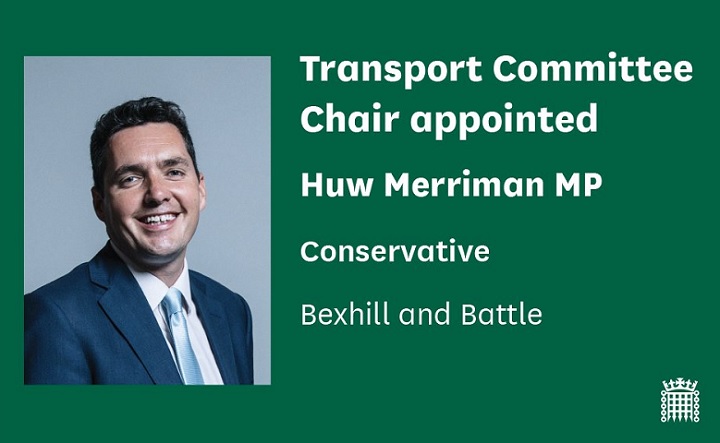 Huw Merriman has been appointed as the new chair of the Transport Committee, a cross-party group of MPs who scrutinise the DfT on issues such as road safety.
Mr Merriman, the MP for Bexhill and Battle, has been a member of the Transport Committee since 2015 – and says he is now looking forward to the challenge of being the chair.
He takes over from Lilian Greenwood and in doing so, becomes the first Conservative MP to hold the post in more than 20 years.
Mr Merriman said: "It's important that all forms of transport are scrutinised as we can do better. 
"I don't believe the sector delivers value across the UK – a lack of competition, accountability and responsibility causes our constituents to receive poor service and provision."
The remit of the Transport Committee is to examine the expenditure, administration and policy of the DfT and its associated public bodies.
In the last year, it has carried out a number of inquiries, on subject areas including pavement parking, roads pricing and mobile phone use.
On the latter, a subsequent report called for an overhaul of mobile phone laws, including extending the ban to hands-free devices.
The report, published in August, also urged the Government to work with police forces to boost enforcement – and to review and potentially increase penalties, so that it is clear there are serious consequences to being caught.
---