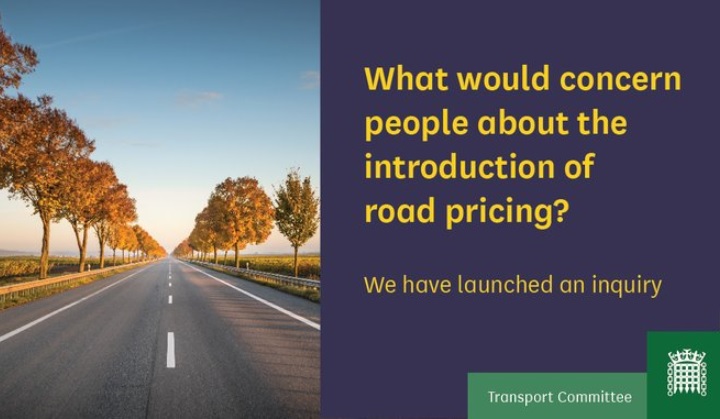 A group of MPs is starting a 'national discussion' on how roads will be funded in the future – with low-emission zones, congestion charges and toll roads among the key areas for debate.
With the £40bn annual income from Fuel Duty and Vehicle Excise Duty likely to decline sharply in the future, a formal inquiry on roads pricing will be launched by the Transport Committee in early 2020.
In advance of the inquiry, the Committee hopes to spark a debate, among drivers and non-drivers alike, about the future of road-based transport.
The issues likely to feature heavily in the inquiry include toll roads, congestion charges, a HGV levy, workplace parking levy and low emission zones.
The Transport Committee says the income from Fuel Duty and Vehicle Excise Duty could end entirely if the Government keeps its pledge to fully decarbonise road transport within two decades.
The Committee adds this income will need to be replaced if the Government is to continue to invest in transport infrastructure and prepare the transport network for a new greener future.
Lilian Greenwood MP, chair of the Transport Committee, said: "We cannot ignore the looming fiscal black hole.  
"We need to ask how we will pay for roads in the future and in answering that question we have an opportunity for a much wider debate about our use of road space, cutting carbon emissions, tackling congestion, modal shift and how we prioritise active travel. 
"This isn't about pricing drivers off the road; it's about making sure that as many people as possible have a say in future plans so that we can manage the changes to come. The Transport Committee wants to kickstart this conversation."
---