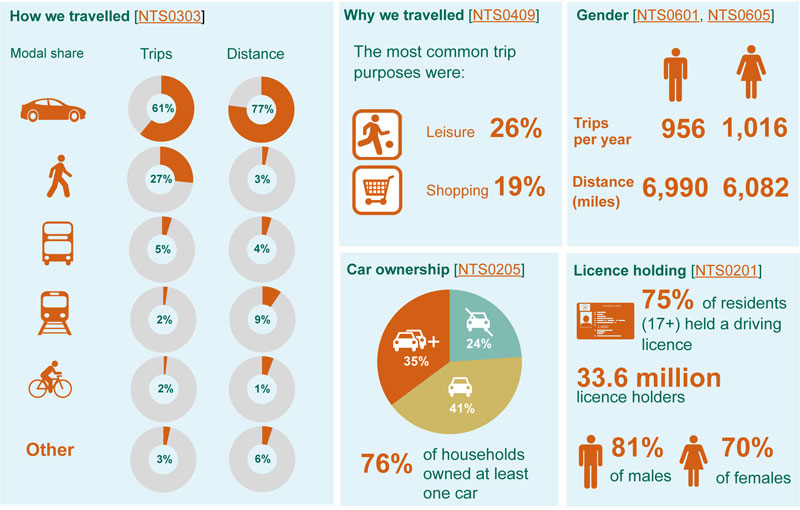 An annual Government survey show no real change in the modes of transport people are using – although the number of trips made by foot rose by 1% for the second consecutive year.
The annual National Travel Survey is a household survey carried out by the DfT to monitor long-term trends in personal travel and to inform the development of policy.
The survey collects information on how, why, when and where people travel as well as factors affecting travel – such as car availability and driving licences.
The latest survey, published on 31 July, shows 27% of journeys were made by foot in 2018 – compared to 26% in 2017 and 25% in 2016.
Continuing with active travel, the percentage of cycling trips remained at 2% for the third consecutive year.
However, the car continues to dominate, with 61% of journeys made as either a driver or passenger – the same level as 2017.
In terms of distance travelled, cars accounted for 77% – followed by train (9%) and bus (4%). Walking accounted for 4%, and cycling 1%.
Overall, the average number of trips made per person in 2018 was 968 – the highest since 2009.
75% of people (aged 17 years and above) held a driving licence in 2018 – equating to 33.6 million.