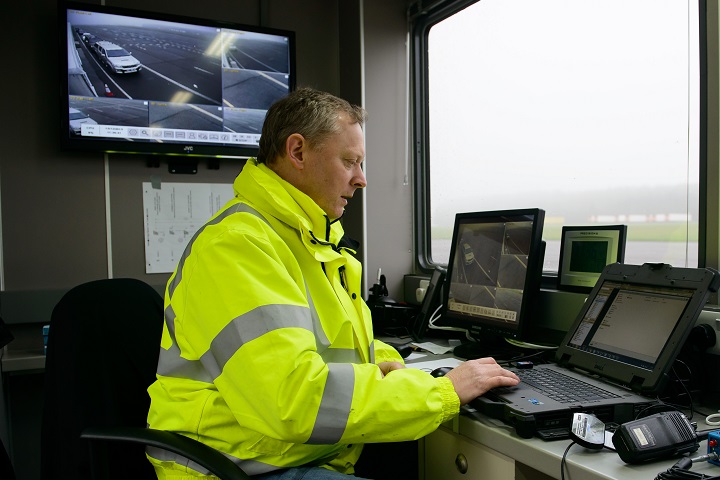 A UK facility for testing the accuracy of speed cameras has passed a stringent accreditation process and is now recognised internationally as an official testing laboratory.
The testing laboratory – operated by Road Safety Support, the not-for-profit company which provides specialist services to the majority of police forces and highway authorities in the UK – has been awarded ISO 17025.
The facility has been approved by the United Kingdom Accreditation Service (UKAS) to test the accuracy of speed cameras, vehicle speedometers and other devices – either at its dedicated testing track or on any road across the world that is covered by GPS.
It is one of just a small number of accredited laboratories of its kind worldwide.
Trevor Hall, managing director of Road Safety Support, said: "This accreditation reflects the high standards, knowledge and professionalism of Road Safety Support and our team responsible for the testing and calibration process.
"This is a very unique accreditation that very few organisations in the world have obtained for this specific use.
"It is a very exciting time for our company, and this achievement is a testimony to our commitment to road casualty reduction by ensuring that the enforcement technology in use on our roads is effective and reliable."
The accreditation comes 18 months after Road Safety Support International (RSSi) was recognised for the Queen's Award for Enterprise in International Trade, specialising in the development of international road safety strategies and training – with a particular focus on the enforcement element of road safety improvements.  
Although a small organisation with around 20 employees,  RSSi has assisted organisations in Hong Kong, Malaysia, USA, Trinidad and Tobago, Australia, Moldova, Kazakhstan, Turkey, Russia and Saudi Arabia to develop 'robust and effective' road safety strategies.
---