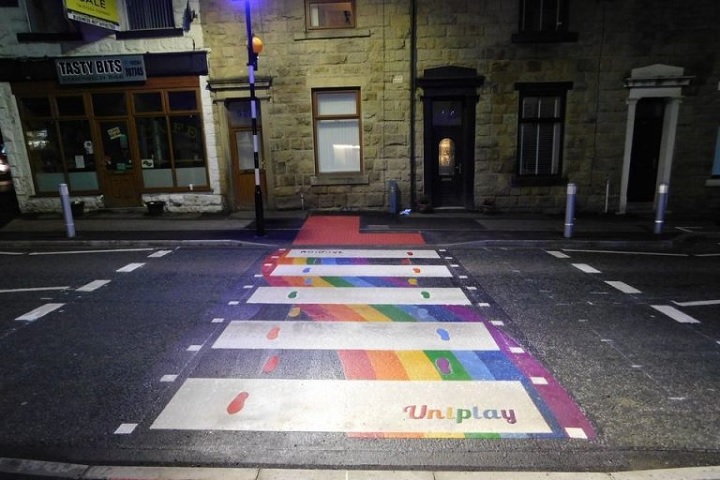 A colourful new pedestrian crossing, which features ultra violet lighting, has been installed in the Lancashire town of Darwen.
The Zebra crossing aims to improve road safety by illuminating those using it in the dark – as well as the road markings.
The idea came to Blackburn with Darwen Council's Network Management team while undertaking evening inspections last year. They observed how ultra violet (UV) lights outside a nightclub lit up the clothing of those gathered at the venue.
Working with local supplier Uni-play, they designed a crossing that would react well to UV lights.
Cllr Phil Riley, Blackburn with Darwen Council's executive member for growth, said: "We're proud to have installed this innovative UV crossing in Darwen.
"We're always looking for new ways to improve road safety in key areas of concern.
"It's proven that one of the best ways to improve road safety is to implement new markings to guide pedestrians properly and ensure they are able to cross safely.
"Having high quality markings in place is essential for road safety and to enable better use of the road by both pedestrians and drivers."
---