New statistics reveal that the number of road deaths in Wales increased slightly in 2018 – as did the number of serious injuries.
The Welsh Government figures, published on 27 June, show that 103 people were killed on Welsh roads in 2017 – two higher than the 101 recorded in 2017.
The number of people seriously injured also rose to 1,028 – up 7% from 2017 (959).
However, a 10% fall in the number of slight injuries (down from 5,134 to 4,628) means that the total number of casualties has fallen by 7% to 5,759.
This figure correlates with the 7% fall in the number of road collisions involving personal injury attended to by police forces in Wales during 2018.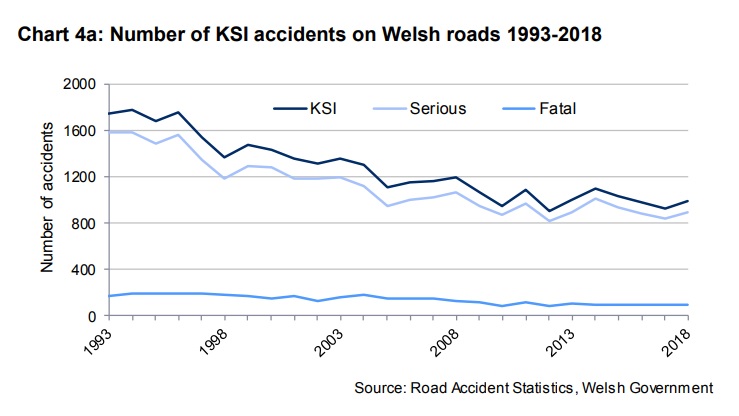 Breaking down KSIs by age
With the figures showing a rise in both the number of deaths and serious injuries – it goes without saying the number of KSIs rose in 2018 – up by 7%.
In terms of age, there were 80 child KSIs (aged under 16 years) – the same as the average for 2015-17.
There was however in the number of KSIs among young people (aged 16-24 years) – with 219 representing a 13% fall on the average for 2015-17 (253).
At the other end of the age spectrum, at 142, the number of KSI among the elderly (aged 70 years or more) was 16% higher than the average for the previous three years (122).
---