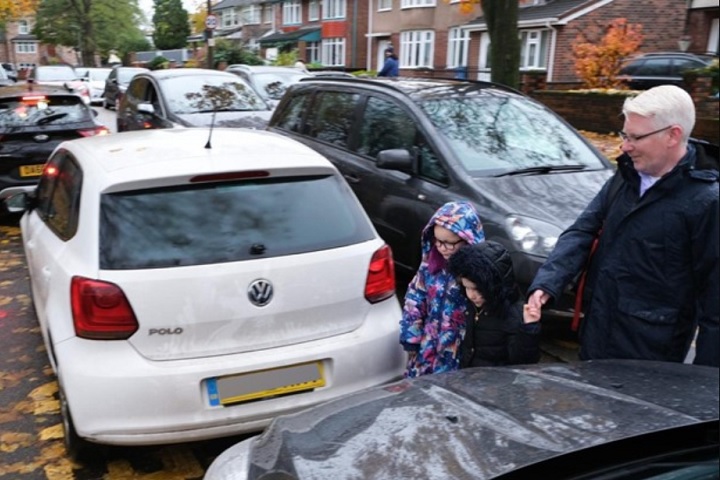 The percentage of pupils in Scotland travelling to school by car reached a record high in 2019, meaning levels of active travel fell to a new low.
That's according to the findings of the annual Hands up Scotland Survey, carried out by Sustrans Scotland in partnership with all 32 Scottish local authorities.
The survey found that 23.8% of pupils arrived by car – the highest level since the survey began in 2008.
Conversely, despite remaining the most frequently reported mode of travel to school, active travel fell to its lowest recorded level over the same period.
Of the 47.8% of pupils who reported travelling actively to school, 41% walked, 4.1% cycled and 2.7% scootered or skated.
Bus use also continues to decline – down from 18.2% in 2010 to 16% in 2019.
John Lauder, Sustrans Scotland's national director, said: "We need to make it easier and safer for children, parents and teachers to travel in an active and sustainable way, once schools re-open in August.
"Only then will we be able to ensure that walking, cycling and scooting is seen as a viable alternative to the private car."
Make walking to school more attractive – Living Streets
Responding to the survey, Living Streets Scotland is calling for street improvements around schools – to avoid gridlock and promote a green recovery from the Covid-19 pandemic.
Living Streets wants more local authorities to use available funding to implement measures to make walking to school more attractive, including 20mph limits, safer crossings and School Streets.
Stuart Hay, director of Living Streets Scotland, said: "These results are incredibly disappointing and shows that there is a lot of work to be done to make walking to school a viable option for families across Scotland.  
"We know from our work with schools across Scotland that families are put off walking to school by traffic, road danger and air pollution. By removing cars, we remove these barriers.  
"When pupils start to return, it's crucial that our roads aren't gridlocked and our schools surrounded by dirty air. And by giving space to people – not cars – we can ensure families can physically distance at pick up and drop off. 
"School Streets have been successfully implemented by many Scottish local authorities and we want to see others using the funding made available during the pandemic to follow their lead."
---