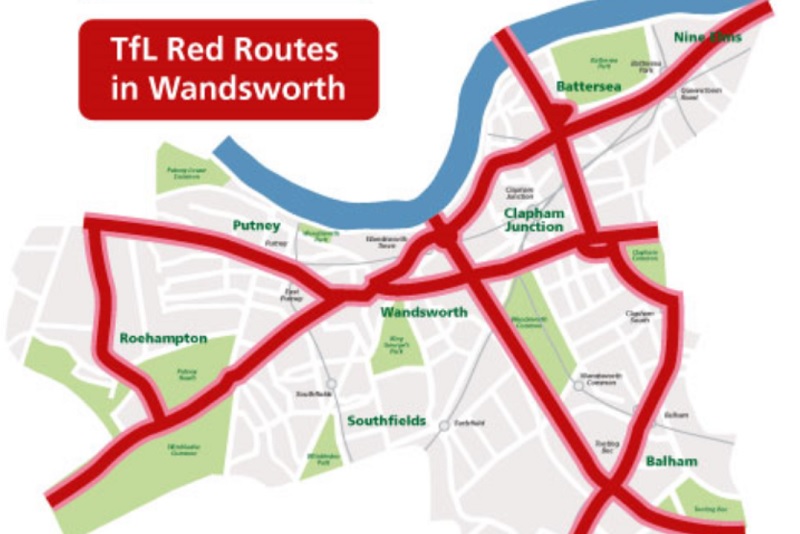 Wandsworth Council is calling on Sadiq Khan to join its campaign to 'boost road safety and improve local air quality' by agreeing to implement 20mph speed limits on the borough's main trunk roads.
The council has already introduced a 20mph limit on the roads it manages, including all of its busiest A-roads.
But on the borough's main trunk roads – or red routes – which are all controlled by TfL, speeds of up to 40mph are permitted.
The council has written to the mayor urging him to commit to delivering 20mph on Wandsworth's red routes.
If he agrees, this could see lower speed limits introduced on the A3, A24, A205, A214, A306, A3205 and A3220. The list includes West Hill, Battersea Rise, Latchmere Road, Trinity Road, East Hill, Swandon Way, Battersea Park Road, the Upper Richmond Road, Balham High Road, the Upper Tooting Road, Tooting High Street and all of Wandsworth's one-way system.
Cllr John Locker, Wandsworth Council's transport spokesman, said: "We support 20mph limits because we believe they deliver a range of key benefits. 
"Lower speeds mean safer streets and can encourage other forms of sustainable transport like cycling and walking. It also means quieter streets which are a welcome boost for people's quality of life.
"Accidents involving collisions between pedestrians and vehicles are three times less likely to be fatal if the speed of the impact is 20mph compared to 30mph. Studies have shown that at 30mph, 55% of collisions result in a fatality while at 20mph this figure plummets to just 17%.
"Our first 20mph zone was set up in 2017, and initially covered only residential side streets. Since then it has been expanded to include all of our busier A and B roads. 
"We have seen a reduction in vehicle speeds on these roads so drivers are obviously getting the message to slow down and the vast majority are doing just that."
---