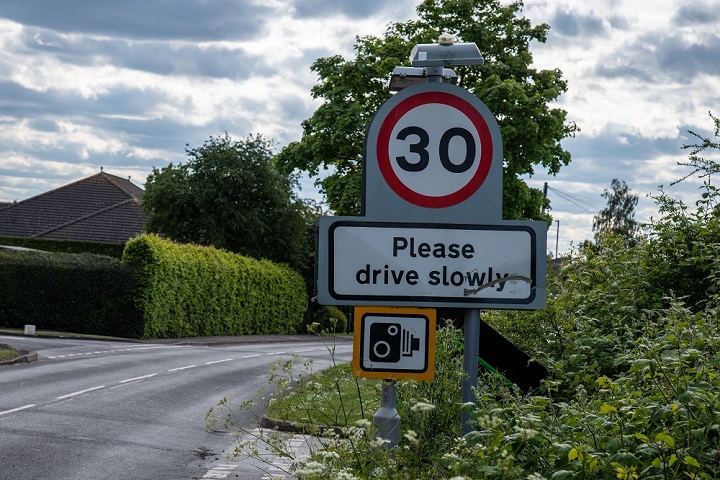 Warwickshire Police has announced a phased reintroduction of the county's Community Speedwatch Scheme – with plans for the Bikesafe initiative to restart next month.
Community Speedwatch (CSW) is a national initiative where active members of local communities join together to monitor speeds of vehicles in their local area with support from the police.
Any vehicles found to be exceeding the speed limit are referred to Warwickshire Police and receive a letter with the aim of educating drivers to reduce their speeds.  
However, in cases where education is ignored and there is evidence of repeat or excessive offences, even across county borders, enforcement and prosecution follow.
The phased reintroduction of the scheme got underway on 17 August, with Warwickshire Police adding it is keen to support and develop further CSW groups and as soon as Covid-19 restrictions allow.
Inspector Sally Bunyard-Spiers said: "Speeding continues to be a concern for many communities in both rural and urban environments and we are delighted that we are able to start a phased reintroduction of the Community Speedwatch Scheme in Warwickshire.
"Warwickshire Police is very grateful to all the CSW volunteers who use their own time to help make Warwickshire's roads safer for everyone, often enthusiastically supporting national anti speeding campaigns."
Warwickshire BikeSafe to restart in September
Meanwhile, Warwickshire Police has also announced that the Bikesafe initiative will restart in September – and officers are encouraging motorcyclists to sign up to attend the one day workshop. 
BikeSafe is a national police run motorcycle initiative which aims to improve riding and reduce the risk of motorcyclists being involved in a collision, as well as raising awareness of the importance of progressing on to accredited post-test training. 
The BikeSafe initiative offers bikers the opportunity to spend a day learning from advanced police motorcyclists and experience a professional police-observed ride with them to improve their riding skills, safety and enjoyment of riding their bike on the roads. 
Workshops cost £65 and cover areas including rider attitude, collision causation, cornering, positioning, overtaking, observation, braking, hazard perception and use of gears.
Sgt Shaun Bridle said: "We're very pleased to offer BikeSafe again in Warwickshire and look forward to working with bikers to ultimately reduce risk and reduce casualties on the roads. 
"It's an unfortunate reality that motorcyclists continue to be over-represented in collision figures, and injured or killed as a result of these collisions. Currently within Warwickshire, 40% of our fatal collision investigations involve a motorcyclist and we're keen to do all we can to bring these figures down."
BikeSafe starts in Warwickshire on 6 September and workshops will take place every Sunday up until 18 October at Leek Wootton.
---