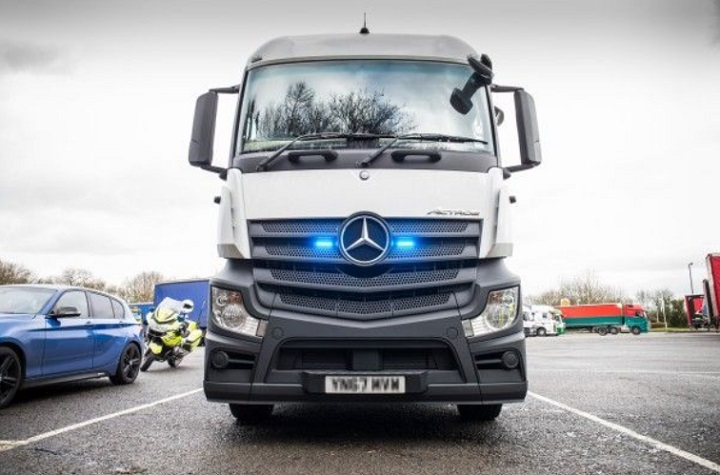 An unmarked HGV, loaned to police forces by Highways England to help catch dangerous drivers on motorways and main trunk roads, has been described as 'invaluable' by Warwickshire Police.
Under 'Operation Tramline', police use the elevated position in the HGV tractor unit to identify and record potentially dangerous driver behaviour, using a hand held video camera.
In Warwickshire, the HGV 'supercab' was used for a five day operation on the M40, detecting 146 offences – including 31 drivers using a mobile phone.
Over a third of the offences (56) vehicles were related to commercial vehicles.
Sgt Stafford, from the Serious Collision Investigation Unit at Warwickshire Police, said: "Vehicles travel at high speeds on the motorway network and drivers really need to concentrate on what they're doing.
"The operation is about keeping people safe on our roads and we are looking for people that could pose serious danger to themselves and other road users. 
"By stopping them and dealing with any offences being committed we hope to change their behaviour."
Operation Tramline, a partnership between Highways England and the National Police Chiefs' Council, was first trialled in south east England for a three-month period in 2014.
Highways England has three HGVs at its disposal – which have been used by approximately 30 police forces in the last 18 months.
Figures published in May 2019 show the HGVs helped police forces apprehend more than 3,500 dangerous drivers over the previous 12-month period.
The most common offences included: not wearing seatbelt (1,195), using a mobile phone (1,062), not in proper control of vehicle (262) and speeding (118).
---