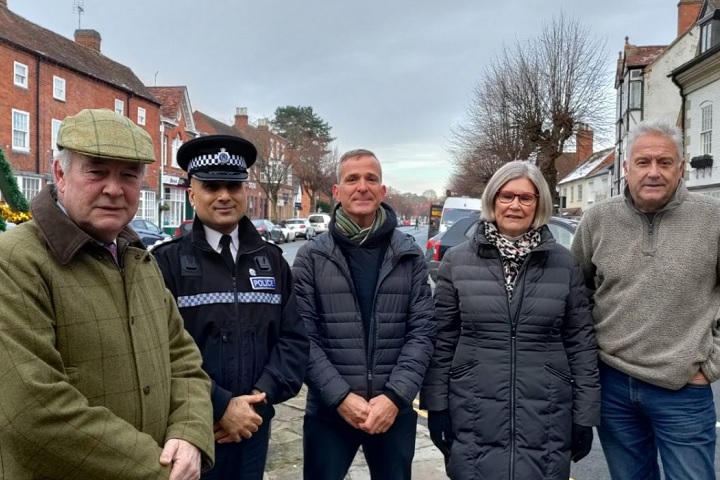 The Warwickshire Road Safety Partnership hopes the addition of six new laser speed devices will enable the county's new Community Speedwatch groups "to get up and running straight away".
Community Speedwatch (CSW) is a national initiative where active members of local communities join together to monitor speeds of vehicles in their local area with support from the police.
In Warwickshire, ten new CSW groups were formed in 2021 – bringing the total number to 56.
The new LTI Speed Lasers are available for volunteers from the recently formed CSW groups to loan – in order to start monitoring speeds of vehicles in their local area.
Any vehicles found to be exceeding the speed limit are referred to Warwickshire Police and receive a letter with the aim of educating drivers to reduce their speeds.
However, in cases where education is ignored and there is evidence of repeat or excessive offences, even across county borders, enforcement and prosecution follow.
It is hoped over the longer term, each CSW group will purchase its own LTI Speed Laser, either independently or with the support of its local parish council – as has been the case with many of the county's established groups.
In turn, this will free up the loan devices for any future CSW groups.
The devices have been bought thanks to £10k in funding from Warwickshire police and crime commissioner (PCC) Philip Seccombe's Road Safety Fund.
He said: "Reducing speeding is a key priority for Warwickshire Road Safety Partnership and we are very grateful to all our CSW volunteers who have stepped forward to address speeding in their local communities.
"These volunteers use their own time and as well as helping Warwickshire Road Safety Partnership to raise awareness of speeding, their visible presence reduces the speed of vehicles to the speed limit, improving the quality of life for local communities and most importantly helping to reduce death and injury on our roads."
---