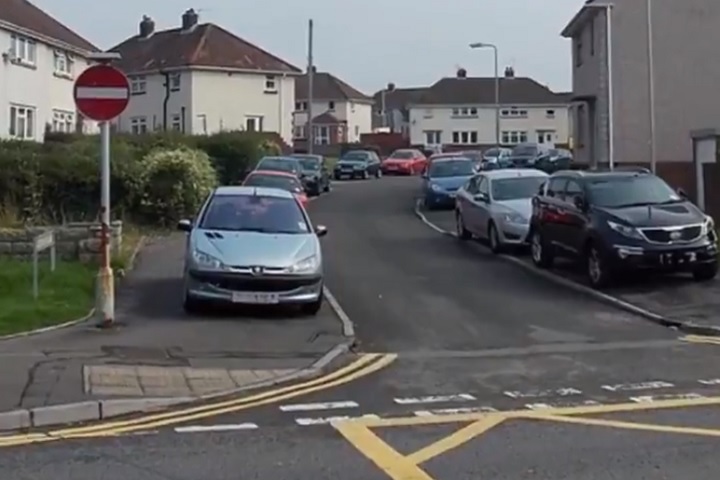 Motorists in Wales who park on pavements 'with no consideration for the safety of pedestrians or cyclists' could soon face action, a senior minister has said.

Speaking at an active travel conference in Cardiff on 4 July, Lee Waters, deputy minister for transport, said the Welsh Government would be putting together an 'expert group' to explore ways of clamping down on illegal parking – as well as pavement parkers.
Mr Waters also reiterated the Welsh Government's commitment to reduce the default speed limit in residential areas to 20mph.
Mr Waters says both moves are not about penalising car users, but redressing the balance of power in the urban environment.
He said: "Our goal is for people of all ages and abilities to be confident that they can make every day journeys by walking and cycling, and do so safely.
"It's for this reason that I have asked for an expert group to consider how we tackle one of the obvious barriers – pavement parking and illegal parking, which we know is a particular issue around schools in Wales.
"This, alongside the task group shortly being set up to provide concrete advice on changing the default speed limit from 30 to 20mph are tangible things we as a Government must lead on if we are serious about facilitating safe walking and cycling."
---
Where does the rest of the UK stand?
Parking on footways or pavements was banned in London in 1974, and is prohibited for large goods vehicles across England.
At present, a mix of criminal and civil sanctions are available to police and local councils to enforce restrictions on pavement parking on private or commercial drivers.
However, in England that may be set to change – with the Transport Committee launching an inquiry into the issue earlier this year.
Giving evidence to the inquiry last week, road safety minister Michael Ellis conceded that pavement parking is complex and controversial – but says the DfT will look at the matter 'in the coming months'.
Meanwhile in Scotland, a national ban on pavement parking appears close, after proposals were agreed in principle by Holyrood.
In April, ministers voted to pass the Transport (Scotland) Bill to Stage 2 of the process where MSPs will consider the details of the proposals and outline any amendments.
---