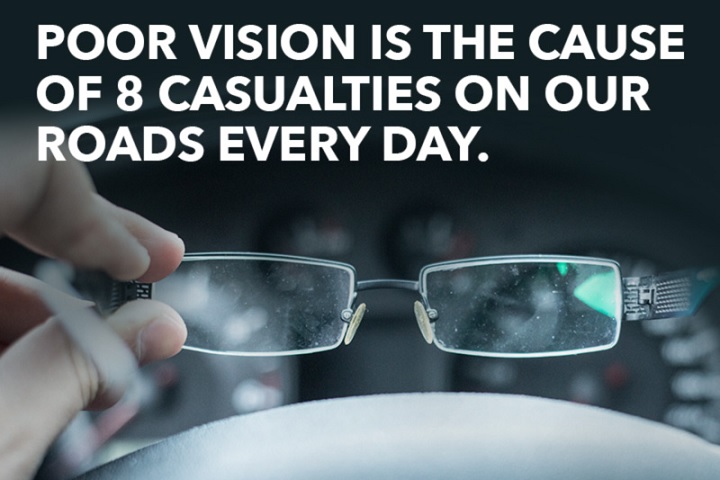 Around one in 20 drivers pulled over by West Midlands Police as part of a road safety initiative are failing basic eyesight tests, latest figures show.
Between 1 March and 20 August the force checked the vision of 81 motorists pulled over as part of Operation Close Pass – the force's campaign to protect cyclists from dangerous overtakes.
All 81 were required to read a number plate from 20 metres – with four failing. Those who failed had their licence revoked on the spot after being 'deemed a potential risk to other road users'.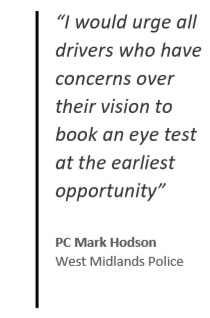 West Midlands Police is one of three constabularies – alongside Hampshire and Thames Valley – supporting a national driver vision campaign being run by road safety charity Brake throughout September.
Under the campaign, officers will test every motorist they stop in a bid to clamp down on drivers with defective eyesight.
Superintendent Dave Twyford, head of the Central Motorway Police Group, West Midlands Police, said: "It's worrying that around 5% of drivers we've pulled over recently during Close Pass have failed the basic eyesight requirements.
"Not being able to see a hazard or react to a situation quickly enough can have catastrophic consequences and potentially cost lives."
PC Mark Hodson, West Midlands Police, said: "We have been routinely testing the eyesight of drivers for more than two years as part of Op Close Pass; drivers sometimes tell us 'I didn't see the cyclist' so we give them a roadside vision check.
"As part of the Brake campaign our officers will be carrying out vision checks on all drivers who are pulled over on suspicion of committing a traffic offence or been involved in a collision.
"And I would urge all drivers who have concerns over their vision to book an eye test at the earliest opportunity… it could save a life."
Anyone who has their licence revoked can apply and pay for a new one after sitting out a disqualification period. Evidence must be provided to the DVLA on reapplication showing that the driver's vision meets the required standard.
---