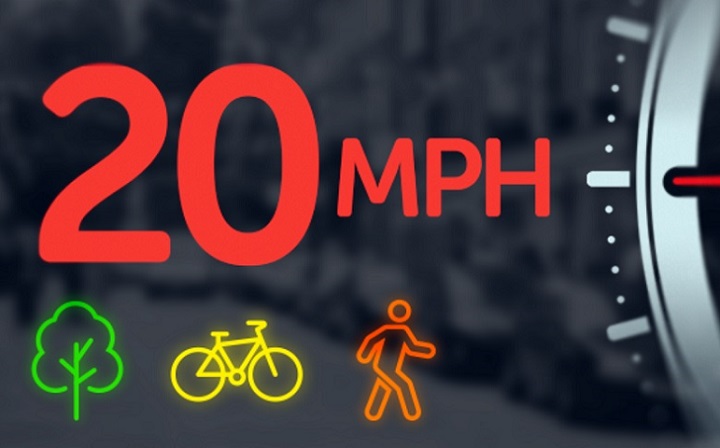 Westminster City Council says a city-wide 20mph speed limit is essential for the safety of the increasing number of people opting to walk and cycle during the Covid-19 pandemic.
The 20mph limit, which is set to be rolled-out from July, will apply to all roads apart from TfL red routes and those in the Royal Parks.
Its introduction comes at a time when councils across the Capital are pursuing measures to improve safety for vulnerable road users, in light of the gradual easing of lockdown restrictions and the subsequent rise in active travel.
Westminster City Council says the implementation of the 20mph scheme will make it 'easier than ever' for people to safely travel around the city – while continuing to follow public health guidance on social distancing.
Cllr Andrew Smith, cabinet member for highways and environment, said: "The way people are travelling around our city is changing, and as more people opt to walk and cycle in light of covid-19, we need to respond and adapt to ensure our streets are safe for all.
"Reducing our borough-wide speed limit will not only save lives but will also create a calmer and more inviting street environment for those who visit our city.
"These safer streets will encourage the use of greener modes of transport, improve air quality, and help us to kickstart Westminster's powerful economy once more."
Plans for the 20mph limit were first published in September 2019, with an ensuing public consultation highlighting 66% support for the proposed scheme.
A further consultation, launched on 3 June, sets out how the scheme will be implemented around the city. This consultation closes on 1 July, before the new speed limit begins to rollout.
The introduction of a 20mph limit comes as a host of safety measures are rolled out across Westminster's streets as part of the response to Covid-19, including increased cycle lanes and widened footpaths.
---