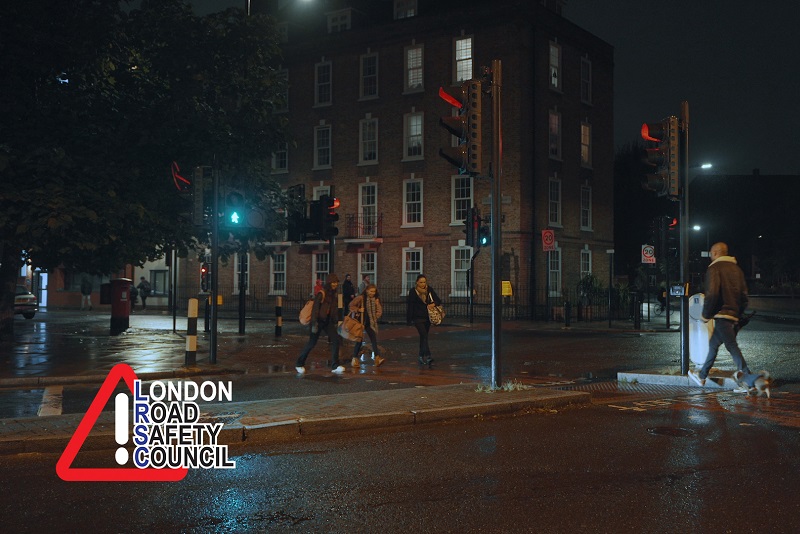 Six films – produced by the London Road Safety Council as part of a social media campaign to highlight key winter road safety messages – have been viewed more than 600k times.
Winter is renowned as the most dangerous time of the year for road users. The advent of darker evenings and the arrival of winter weather results in an increase in road casualties, especially for pedestrians and cyclists.
With this in mind, the LRSC devised a campaign to encourage drivers, motorcyclists, cyclists and pedestrians to take extra care on the roads during the winter months.
The campaign comprised six short films, promoted on social media. The films put road-users' knowledge and awareness to the test, and highlight the following important points:
Drivers should ensure their windscreens are clean and smear free to reduce distortion and glare
Drivers should watch their speed and drive within a safe braking distance of their headlamp range
Motorcyclists and cyclists should ensure they wear hi-vis and have effective lighting on their machines
Pedestrians should be aware of their invisibility especially in areas of poor street lighting, and wear hi-vis to help them be seen
In total, the six videos have been viewed 633k times on Facebook.
Speaking when the campaign was launched in November 2020, James Parker, the LRSC's executive officer, said: "An unexpected impact of the Covid-19 pandemic is that it has seen a huge shift towards more people walking and cycling in London.
"The mayor for London set a target to achieve a ten-fold increase in cycling and a five-fold increase in walking trips.
"The messages in our films are especially important for those who are new to winter walking and cycling, and we hope that the non-preachy style of these adverts will have a positive impact on how road users address their own safety and that of others."
---