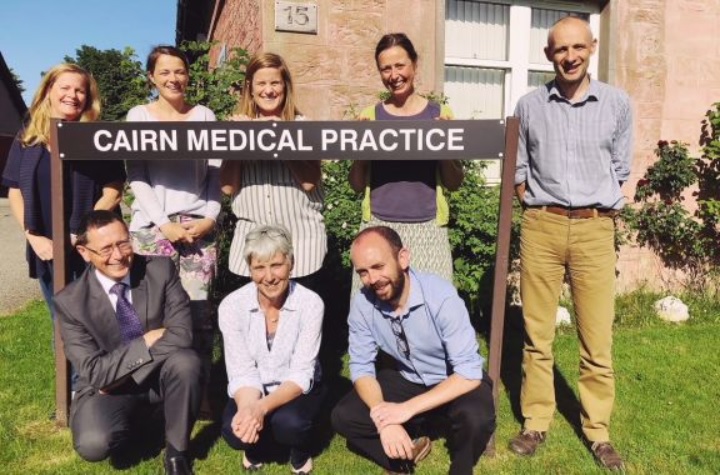 Employers across Scotland are being encouraged to sign-up for a month-long challenge which aims to promote sustainable and active transport.
The Scottish Workplace Journey Challenge, organised by Sustrans, gets underway on Friday (1 March) – with 2,144 people already registered to take part.
The challenge encourages people to change the way they travel, rewarding organisations whose employees walk, cycle, use public transport or car-share for their commute.
The winner will be the workplace that achieves the highest level of participation – while individuals who log the most journeys will also be recognised.
 Cairn Medical Practice (pictured), a doctor's surgery based in Inverness, took part in the challenge for the first time in 2018 and  says it has had a lasting impact.
Walking levels have increased from 27% to 45% – while cycling has risen from 9% to 43%. In total, 94% of the 36 employees at the practice recorded their sustainable journeys throughout the challenge.
The surgery now has a regular 'active health' slot in the patient newsletter and has acquired a pool bike which can be used by staff for journeys during the work day – such as home visits.
Katie Walter, Cairn Medical Practice, said: "It was a great team bonding event that brought out the most unexpected competitive spirit – I was getting WhatsApp updates from people at 10pm telling me to check out our position in the rankings.
"It really engaged everyone and gave the practice a real buzz particularly when we made it into the top three."
---