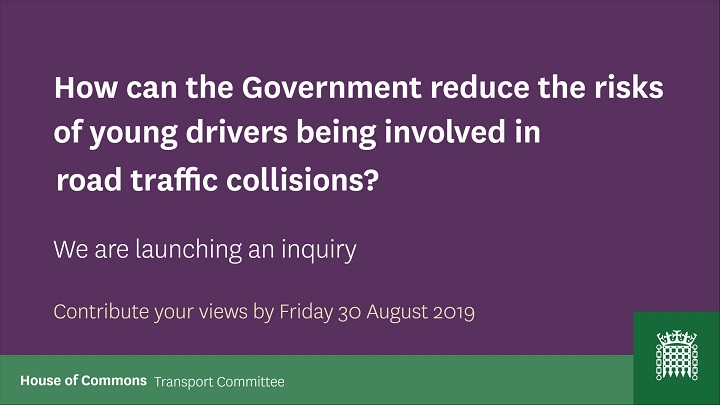 Road safety professionals have less than two weeks remaining to have their say on a Transport Committee inquiry into young driver safety.
Launched in July, the inquiry will scrutinise the current approach to young and novice drivers – with the Government's commitment to explore GDL under the spotlight.
It followed news the DfT would review and consult on graduated driver licensing (GDL) as part of its Road Safety Action Plan.
A GDL scheme is likely to place restrictions on new drivers, such as a minimum learning period, not driving at night, or not driving with passengers under a certain age in the car.
As part of the inquiry, the Transport Committee is looking in detail at the DfT's commitment to explore whether GDL – or a similar scheme – should be introduced in England.
The inquiry also focuses on the suitability of the current framework of training and testing for new drivers, and the use of telematics to track driver behaviour.
Written submissions are welcome until 30 August.
Statistics show that young drivers (aged 17-24 years) account for 7% of the UK's driving licence holders but are involved in 20% of fatal and serious collisions.
Launching the inquiry, Lilian Greenwood MP, chair of the Transport Committee, said: "Road traffic collisions are one of the biggest killers of young people. In 2017, road traffic collisions accounted for 15% of deaths for people aged 15 to 24 years. 
"Young and novice drivers are three times more likely to be involved in a road traffic collision than more experienced drivers. 
"We want to explore why young and novice drivers are at a higher risk of being involved in a road traffic collision and determine what the Government can do to reduce these risks."
---