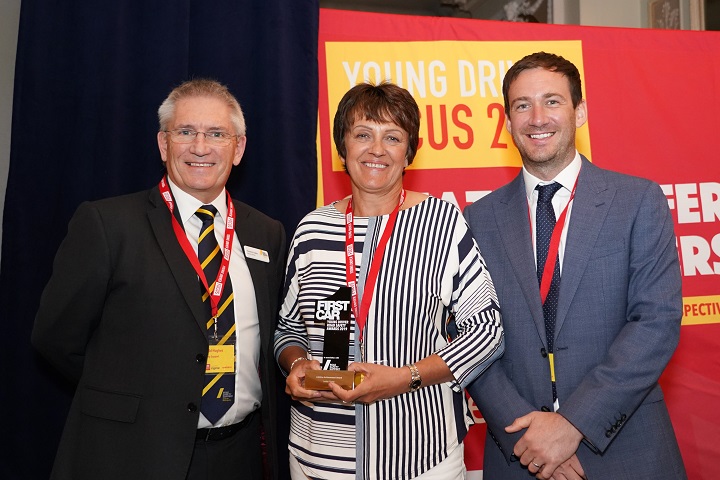 The winners of the 2019 Young Driver Road Safety Awards have been announced – with Lesley Young, the DVSA's former head of policy and chief driving examiner, the inaugural recipient of the Lifetime Achievement Award.
Now in its fifth year, the Young Driver Road Safety Awards scheme recognises the efforts of road safety professionals to reduce casualties among young drivers.
Held as part of at Young Driver Focus 2019 on 1 May, the 2019 awards were presented in five categories: Best Education and Training Initiative, Best New Scheme, Best Partnership Scheme, Best Private Sector Initiative and Best Young Driver Media Campaign – as well as the Lifetime Achievement Award.
The winners were decided by a panel of judges with broad and extensive road safety experience. In all categories the judges looked for schemes with 'clear and measurable aims and objectives and for evidence of evaluation'.
The inaugural Lifetime Achievement Award was presented to Lesley Young, the DVSA's former head of policy and chief driving examiner, who retired in 2018.
During her lengthy career with the DVSA, Lesley was responsible for the development of policies for all the agency's services including driver, rider and vocational theory and practical tests, vehicle testing (including MoT) and compliance and enforcement.
Most notably, Lesley oversaw the introduction of a new modernised practical driving test in 2017 – designed to ensure newly qualified drivers have the skills, knowledge and confidence to drive on their own.
The test features four key changes, including increasing the 'independent driving' part of the test from 10 to 20 minutes and following directions on a sat nav as an alternative to following road signs.
The 2019 Young Driver Road Safety Awards were sponsored by Road Safety Support (RSS) and presented by James Evans, founder of FirstCar, and Med Hughes, chairman of RSS.
---
2019 category award winners:
New Scheme of the Year 2019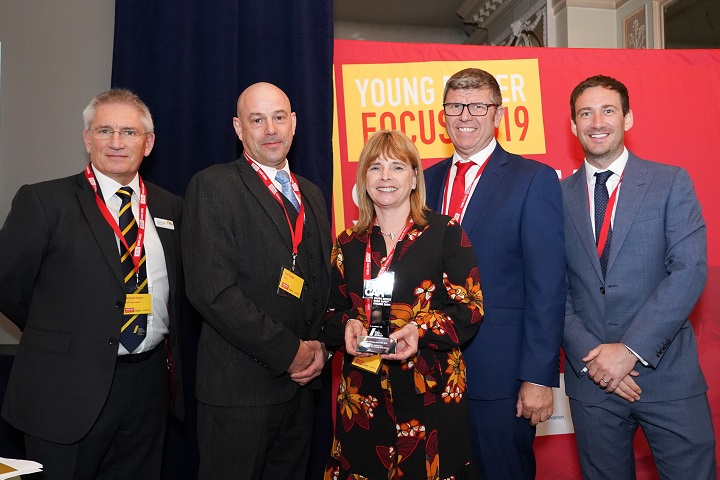 Winner: Who's Driving You? – New View Consultants Ltd & Extern
Judges notes: A school-based intervention which aims to help young people reduce their inappropriate, impulsive decision making. Properly researched and evidence based, Who's Driving You is independently evaluated, and engagement with international road safety experts adds to the scheme's credibility. The judges are interested to see how it will develop over time, due to its inherent scalability.
---
Education and Training Initiative of the Year 2019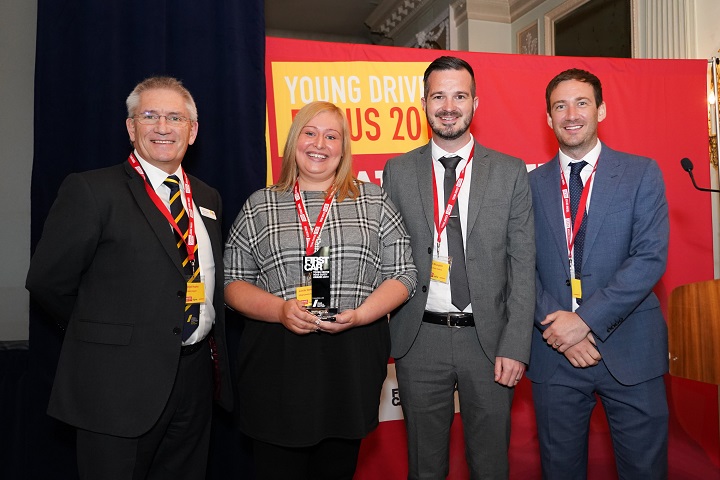 Winner: driVR – Safety Cameras Scotland, Police Scotland & Glasgow City Council
Judges notes: An innovative classroom intervention aimed at late teens which utilises virtual reality to encourage them to consider their attitudes towards road safety. An extremely well thought out programme with use of control group to gauge success. Encouraging to see a well-designed intervention, backed up by a lot of hard work. The extremely well written submission met all the criteria which the judges were looking for.
---
Partnership Scheme of the Year 2019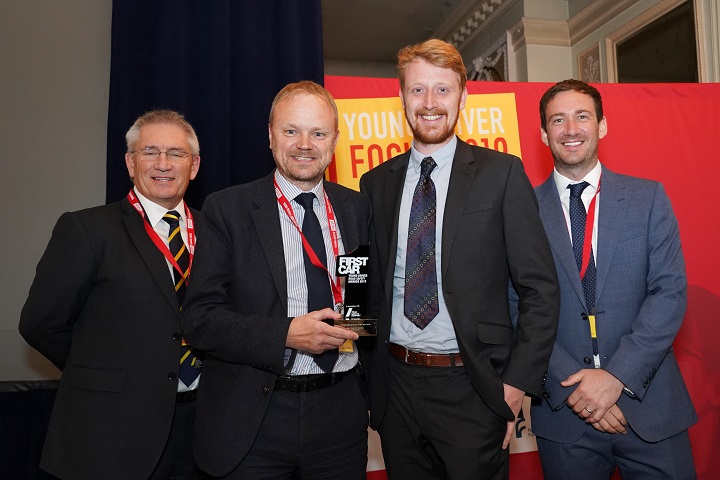 Winner: Too Close For Comfort – Cycling UK
Judges notes: A behaviour change initiative to help young drivers be more considerate to cyclists. Great use of video and the power of VR. A really clever campaign, telling the story in an engaging way with excellent use of empathy. Thoughtfully developed.
---
Young Driver Media Campaign of the Year 2019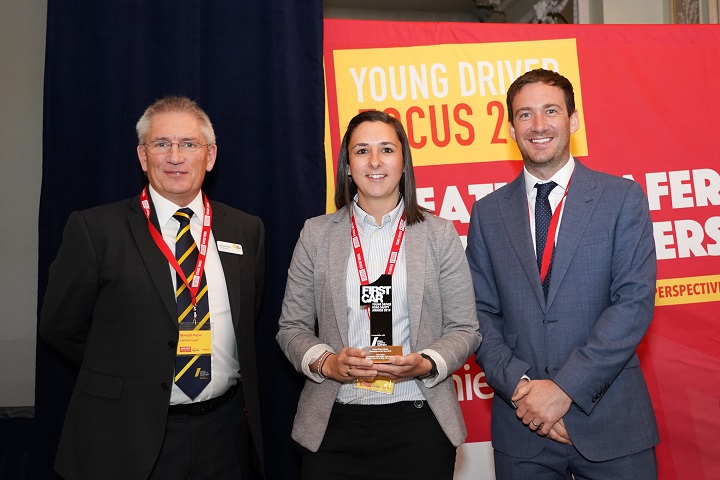 Winner: Arrive Alive -Lancashire Road Safety Partnership, Wasted Lives UK & Edge Hill University
Judges notes: This multi-agency campaign was devised as a live student project and had an amazing reach – more than 125,000 on social media. Designed by students to engage with their peers to highlight the potential dangers of mobile phone use in the car.

---
Private Sector Initiative of the Year 2019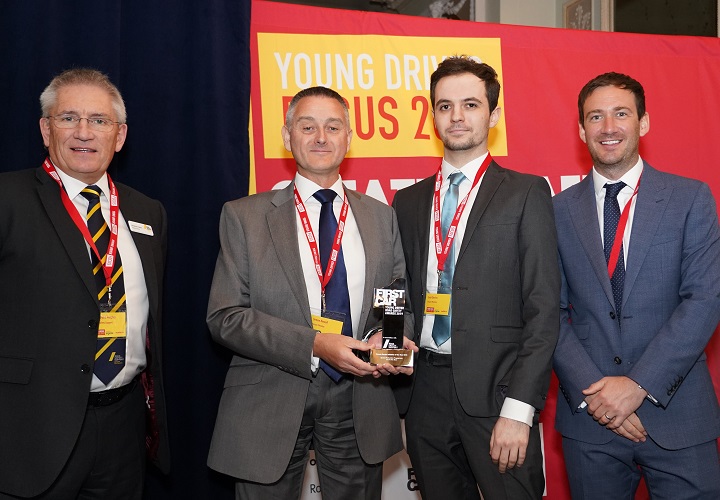 Winner: Speed Reduction Programme – Insure the Box
Judges notes: A scheme which uses data to positively affect behavioural change with young drivers. The judges said this was a properly tested initiative and were encouraged to see use of a pilot and control group. Technology used well with positive outcomes, which are properly evaluated. A very effective scheme and great to see a private company with a deep understanding of road safety.
---