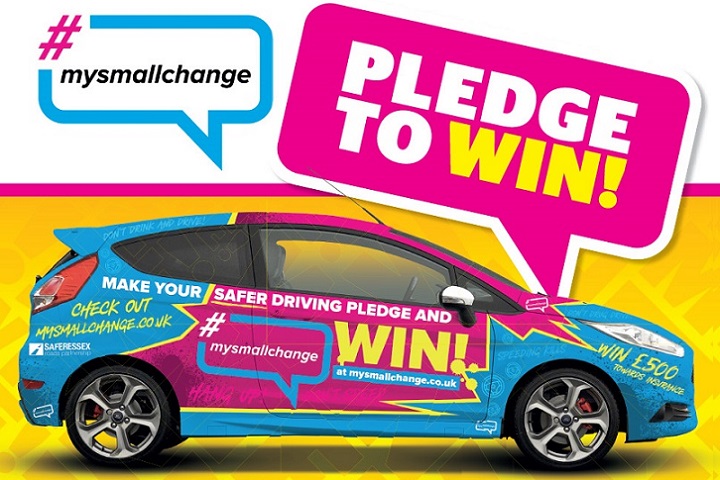 A campaign which encourages young drivers in Essex to pledge to improve a particular aspect of their driving is returning for a third year.
Organised by the Safer Essex Roads Partnership (SERP), the #mysmallchange campaign asks young drivers and passengers to pledge a small change that will inspire others and help save lives.
Making a pledge takes less than a minute, but SERP points to evidence showing that deciding to change a behaviour – such as always wearing a seatbelt or never texting while driving – and then writing it down makes it much easier to stick to.
As soon as SERP is able, the 2020 campaign roadshow will travel around the county – with a variety of road safety interventions inluding virtual reality.
Statistics show road crashes are the biggest killer of 17-25-year olds in the UK
Nicola Foster, chairman of SERP, says: "Clearly the unprecedented events of late means we won't be touring for now and we ask everyone to listen to the Government's advice – stay at home and save lives.
"With more people at home than ever we wanted to give young people the opportunity to make a road safety pledge, increase their knowledge around staying safe and potentially win some fantastic prizes.
"Once these unprecedented times are over and we can all get back to our normal lives, the roadshow will be out and about so keep an eye on our website."
To read more about the campaign or to make a pledge, visit mysmallchange.co.uk. 
---