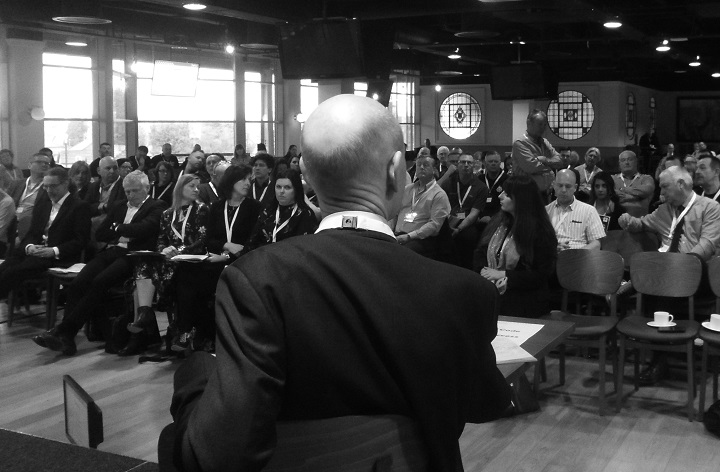 Updates and soundbites from Villa Park, Birmingham – the venue for Young Rider Focus 2019.
The inaugural Young Rider Focus event
Takes place on 6 March at Villa Park, Birmingham
Click here to view the agenda
This page does not automatically refresh, click here to load the latest entries.
---
15.30 – Harry Seaton, Influencer Manager, Fluential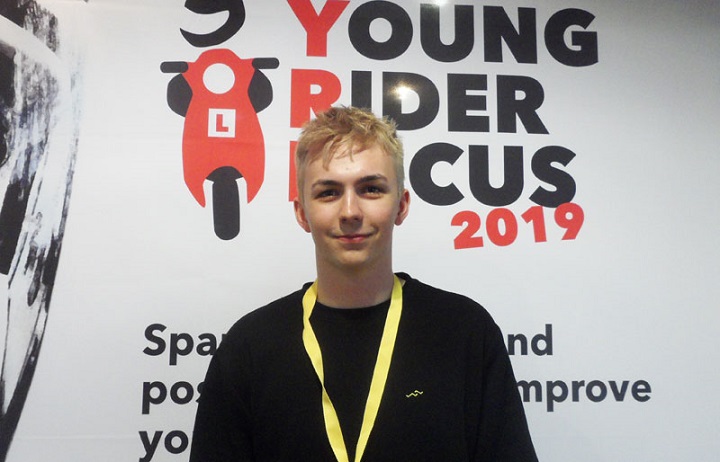 Harry Seaton helps brands communicate with youth markets and engage them through the use of powerful social media influencers – people whom have built large audiences on platforms such as Instagram and YouTube.
Presentation: Influencers – and how they can help deliver road safety messages to young people
What is influencer marketing?
Asking someone you trust for advice and guidance

An influencer might have 1,000 followers or incredibly large global following

Their audience trusts them

There is a connection between them and their audience

We feel as though we have a connection with them – and believe them
What can they actually do?
They are becoming very savvy with the platforms
Have more to offer than just their audience
They are great content creators (good quality video and the audience)
On smaller budgets you can get them to present videos (even if they won't share it with their audience)
You don't necessarily have to hand over big bucks to get them to post content
When I was in school there were loads of road safety talks but very few stood out. Someone like (influencer) 'Will' would catch the attention of your audience
Influencers & important messages:
Working with National Crime Agency (lots of people think influencers are only good at pushing products, but they can use their content to raise awareness of important issues as well)
Influencers starting to take more responsibility for what the deliver to their audience (if you can give them the look of social responsibility they will be keen to be involved)
They are keen to do good things in a good way (and resonate with your audience)
Three tips:
Don't forget what you already know – what is your end goal?

Give them something they (influencers) can't refuse (driving a monster truck etc)
Instagram stories – influencers largely undervalue Instagram stories
---
15.15 – Debbie Huckle, Team Leader, Safety & Travel Planning, Brent Council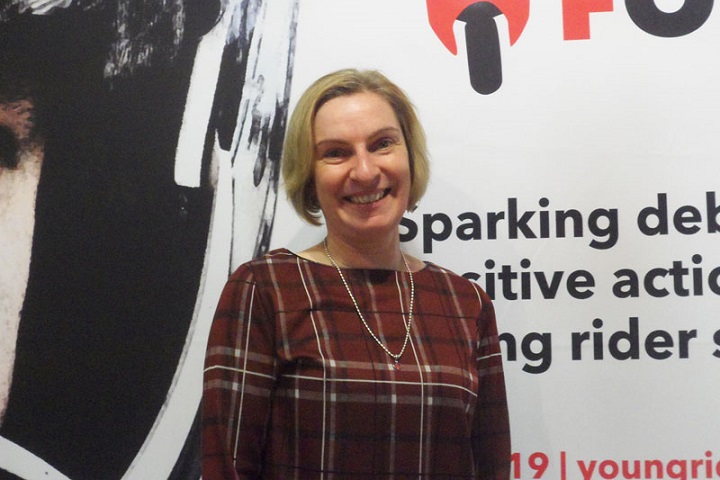 Debbie Huckle is the team leader for safety and travel planning at the London Borough of Brent and has 18 years of experience working in road safety.
Debbie has a keen interest in motorcycle safety, especially as the renowned Ace Café is located in Brent – and given her role as vice chair of the 2Wheels London Stakeholder Group.
Presentation: 2Wheels London
Background
Sales of smaller PTWs on the rise (in London)

A vulnerable road user group

PTW casualties: majority of rider casualties in London (between 2015-17) on bikes between 50-125cc – and aged between 25-59 years
2Wheels London:
Managed by the London Road Safety Council on behalf of Dynamic Initiatives

London boroughs pay to become members of 2Wheels London

Target riders via their employers
'A lot of the riders we are targeting don't see themselves as riders'
Website:
Latest news

Rider information

Training available

Employers – toolkit

Blog
Employers toolkit – set of three information leaflets
      

Employers – why should employers care about riders?

      

Riding in London – tips and hints to help you stay safe and legal

      

Rider training – to enhance the skills and improve the safety of riders across the Capital
Set of four 'infographics' for sharing on social media
      

Riding in London: some tips

      

What to wear (and avoid)

      

Rider training in London

      

Maintaining your bike: some tips
Two information posters covering
      

Protective clothing

      

Look out for drivers when riding and filtering
Good Egg Rider Guide – an electronic guide to riding a scooter, moped or 125cc motorbike
Next steps
A set of one-minute film clips
        

Top riding tips

        

Riding defensively

        

Understanding speed

<spa