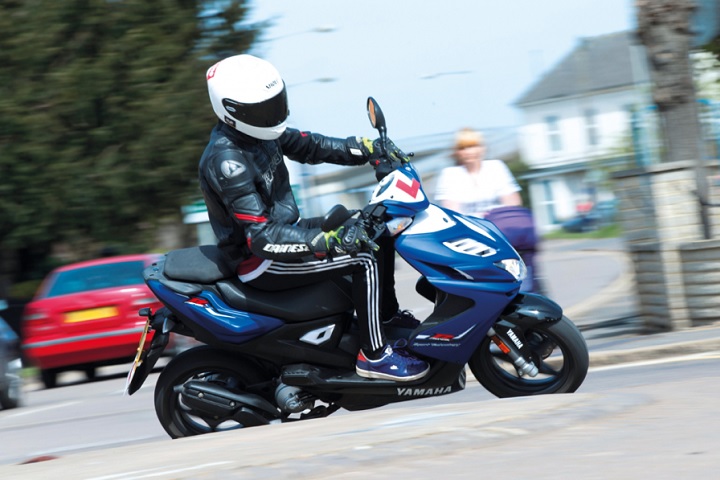 Road safety professionals are being encouraged to join a national forum which has been set up to improve the safety of young riders.
The National Young Rider Forum (NYRF) aims to help young riders become 'confident, strong and safe' – through the sharing of knowledge, expertise and enthusiasm.
NYRF membership comprises local authority road safety officers – as well as representatives from police forces, fire and rescue services, road safety partnerships, the Motorcycle Industry Association (MCIA) and the Motorcycle Action Group (MAG).
At the inaugural NYRF meeting earlier this year, the nature and extent of the problem partners faced was discussed, a 'young rider' definition was agreed and examples of best practise were shared.
Recognising that little in-depth knowledge exists about young riders, NYRF has commissioned a research paper to find out more about the demographic.
Armed with the research findings, NYRF will set out to produce 'interesting, informative, engaging' road safety resources, which will be delivered across the country and then evaluated to measure effectiveness.
The forum is now looking for new members who will be expected to contribute to a working budget and help directly fund new projects and resources, as well as facilitate meetings.
Heidi Duffy MBE, NYRF facilitator, said: "This is an exciting time for NYRF – we are poised to start the research project that promises to deliver vital information about young riders.
"Forum members come together to share best practices, bounce new ideas off each other and young riders are at the centre of all we do and hope to achieve."
NYRF member Andy Adlington, from Derbyshire County Council, added:  "Young riders are one of the most vulnerable road user groups and deserve the knowledge, expertise and enthusiasm of forum members to offer support and advice to prevent them from becoming a road casualty in the future."
Road safety professionals who are interested in joining the NYRF, or require more information about its work, should contact Heidi Duffy via email.
---