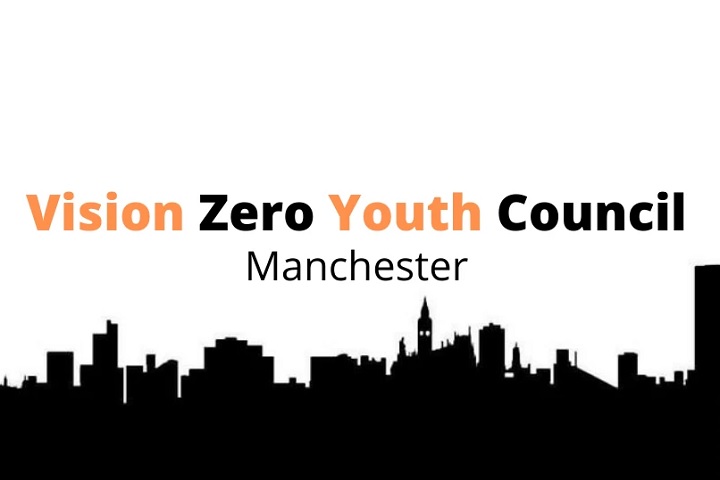 A Manchester-based, youth-run road safety organisation is inviting passionate young people to join its mission to achieve 'vision zero' with regard to road casualties.
Vision Zero Youth Council Manchester (VZYC) is an 'ever-expanding' volunteering organisation whose mandate includes working closely with councils, government departments and other organisations to implement measures to reduce road casualties among young people.
VZYC has support from local MPs and Transport for Greater Manchester (TfGM), which is responsible for road safety across Greater Manchester.
James Brown, VZYC president, said: "It is especially important to see our youth members engaged in road safety as road traffic injuries are the leading cause of death among young people aged 15-29 years."
VZYC carries out research into road safety issues pertaining to all road users, and particularly pedestrians and cyclists. It is currently carrying out a study into 'gamification and public transport'.
Members also provide road safety education in local primary schools and collate pupils' thoughts on road safety, and feed this information back to local councils.
The group also advocates for ways to achieve cleaner air, which it describes as 'a central issue of road safety'.
James Brown continues: "VZYC firmly believes in a 'vision zero' policy for cities around the UK, modelled on exceptionally safe cities in Europe such as Stockholm and Oslo. 
"If these policies are followed, then after a number of years, deaths and injuries on the road should be a thing of the past."
Internationally, VZYC is a member of the Global Youth Coalition for Road Safety, which engages with youth organisations worldwide on collaborative projects and workshops. 
James Brown concludes: "The coalition has had a huge influence on international road safety affairs, being supported by the World Health Organisation and the FIA Foundation. 
"It has collected the views of youth worldwide on road safety, and this work was presented to the United Nations in 2020 just before it announced the decade of road safety and the goal for governments to achieve 50 by 30 – 50% fewer road traffic deaths by 2030."
---