Dr Cris Burgess, Senior Lecturer in Psychology, University of Exeter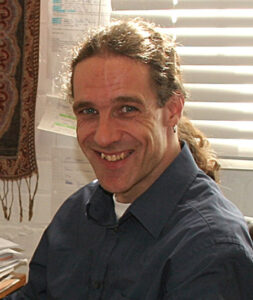 As director of education for psychology in the College of Life & Environmental Sciences at the University of Exeter, Dr Cris Burgess is responsible for all psychology degree programmes. He is particularly interested in the application of technology in the learning environment. Cris has been a keen motorcyclist since passing the motorcycle test in 1984.
Amongst his research interests are the profiling of high-risk drivers and motorcyclists, the relationship between traffic offending and more 'mainstream' criminal activity, and the design of interventions as alternatives to prosecution, using various techniques drawn from clinical, health and cognitive psychology.
His motorcycle offender intervention, the Rider Risk Reduction course, was adopted in 2008 as the National RIDE Scheme model by ACPO Roads Policing Committee and his work was highly commended in the 2006 Prince Michael International Road Safety Awards. A national evaluation of the scheme was completed in January 2011, revealing significant beneficial effects of attendance by offenders.
Cris is the motorcycling lead for the National Driving Offender Retraining Schemes (NDORS), which was itself recognised with the honour of a Prince Michael International Road Safety Award in 2012.