Good Egg Guide to Older Persons Road Safety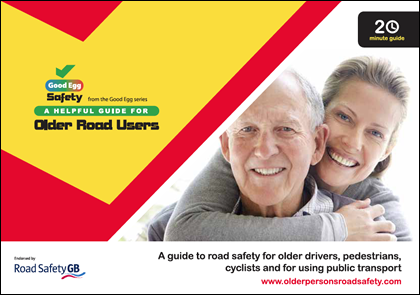 Tackling the thorny issue of whether some older drivers are still 'fit to drive' is never easy. This positive and easy-to-read resource recognizes that mature drivers are statistically no more likely to crash than their middle aged counterparts.
The guide has been sensitively written to help empower older drivers and pedestrians by providing the latest information and advice on reducing injury while out and about and signposting ways to prove their capability with doubting relatives if required!.
Offering holistic advice on driver, pedestrian, cycling and public transport, it's received excellent feedback from recipients in a major European study. (Available on request). Fully endorsed by Road Safety GB and London Road Safety Council.
To find out more about this guide please email enquiries@goodeggsafety.com or visit www.olderpersonsroadsafety.com
---