Older Road User Resources (MSIG)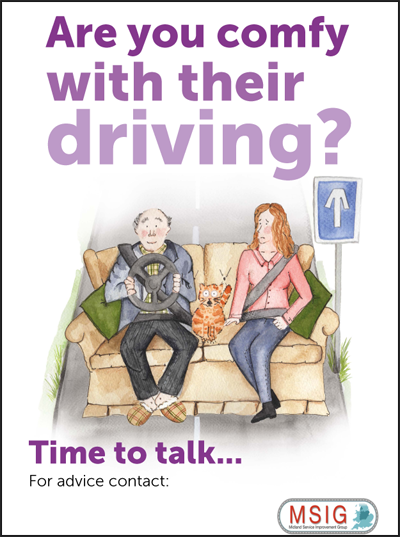 These resources are aimed at the relatives of older drivers who are concerned about an older relative/friends driving.
This resource has been funded by MSIG (Midland Service Improvement Group – Road Safety section).
The resources are free to Road Safety GB Members and consist of downloadable posters and a list of links to websites where people can get advice.
Click on the links below to download hi-res versions of the posters for printing.
A4 Poster 'Their driving'
A4 Poster 'Dads driving'
A4 Poster 'Mums driving'
---