Cycling safety leaflets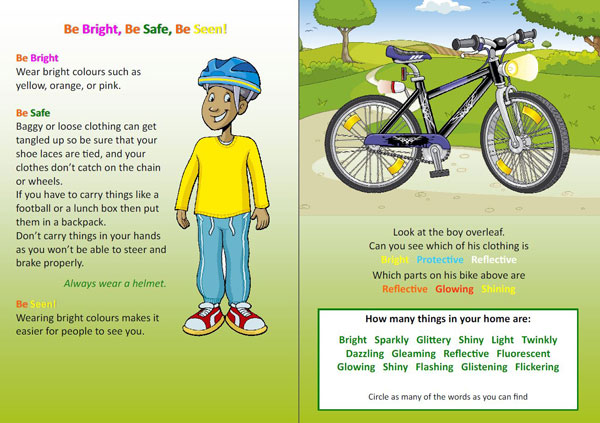 These simple leaflets are for use as a handout at cycle or road safety events and/or in conjunction with cycle training.
Each double-sided A5 leaflet has curriculum links to engage primary age children, and safety information for parents/carers.
KS1: Pedal Ready (Year 1) & Be Bright, Be Safe, Be Seen (Year 2)
KS2: Signs & Warnings (Year 3) & Do the M Check (Year 4) 
• Available to purchase with/without logo
• Minimum quantity 100
• Prompt turnaround
Please contact Debbie Green for costs and more details.
---