Services
Please use the right navigation to browse the 'Services' section.
Featured Supplier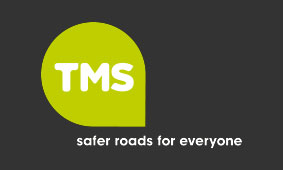 TMS have over 25 years of experience within the road safety industry and carry out Road Safety Audits and Training services to their clients throughout the UK and overseas.
With a team of auditors who are fully qualified to meet Highways England (HE) requirements, as set out in GG 119, we are able to carry out Road Safety Audits on all types of roads throughout the UK and internationally. As well as Road Safety Audits we also carry out We also carry out Workplace Transport Risk Assessments (WTRA) for a variety of clients.
What makes TMS unique is that we train road safety engineers and auditors in association with RoSPA and Highways England. This is one of the many reasons why we are recognised as leading experts within the road safety industry.
We carry out training for a wide range of clients and offer our courses as either open courses, located in Coventry and London, or as bespoke in-house courses.
We have carried out over 15,000 road safety audits and provided over 1,500 training courses and seminars for our clients. We are proud of our reputation as people that are friendly, reliable, independent and easy to do business with.
For more information on our road safety audits and to see our training courses please follow the links below:
Work Place Transport Risk Assessments
---
---