Project EDWARD: an update on 2020 and early plans and ideas for 2021
James Luckhurst, Founder, Project EDWARD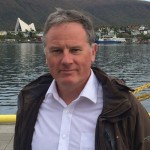 James Luckhurst conceived the idea of Project EDWARD while out running in the late summer of 2015.
James' career has been spent largely on the peripheries of the road safety world. He was a journalist and newsreader at the BBC World Service from 1990 to 2004, and worked on two series of the BBC1 show 'So You Think You're A Good Driver' in 2001 and 2002.
These days he edits GoodMotoring magazine for GEM Motoring Assist and is involved in the production of road safety video material. Examples include 'Blue Light Aware', 'Still Safe to Drive' and 'Medicines, Driving and the Law', all funded by GEM.