Discussion session: E-scooters – are they safe or do they pose a threat to users and other road users?
David G Davies PhD FCIHT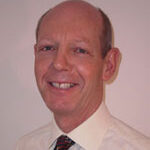 David Davies has a background in sustainable transport, road safety, public sector scrutiny, planning and research. He has worked in local government and transport consultancies, including five years at the Transport Research Lab. In 2003 he moved to the Audit Commission, and subsequently to the UK Parliament House of Commons Transport Select Committee
He led inquiries into road safety, aviation strategy, HS2, national policy for ports and bus competition. He has been the Executive Director of PACTS since January 2013 and has emphasised its thought-leadership role. He is a member of various DfT advisory committees including the Motorists Form and Road Safety Delivery Group.
He manages the All-Party Parliamentary Group for Transport Safety and advises MPs and Peers of all parties. He plays the role of critical friend to civil servants and ministers.
---
Dr Graeme Sherriff
Research Fellow, University of Salford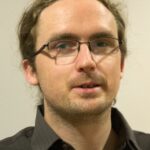 Dr Graeme Sherriff is Research Fellow and Co-director of the Sustainable Housing and Urban Studies Unit (SHUSU) in the School of Health and Society at the University of Salford. He leads the Healthy Active Cities team, which delivers research on a range of sustainable transport challenges including climate change, air quality, social inclusion and modal shift and runs the Sustainable Transport Futures bi-monthly seminar series.
The 2018 study 'Bike Share in Greater Manchester' provided an evidence base on the use of dockless bikes in the conurbation from the point of view of users and the general public, contributing to our understanding of why people cycle and what role bike share and micromobility have in promoting active travel. The team is currently investigating the role of and potential for e-cargo bikes for businesses in the region, e-bikes for University and hospital staff, and e-scooters as part of the current national trials.
Graeme is a coordinator of the Cycling and Society Research Group, which hosts the annual Cycling and Society Symposium, and a trustee of the Fuel Poverty Research Network.
---