Presentation: OurBike - the Community Cargo Bike Scheme
---
Alper Muduroglu, Founder, Peddle My Wheels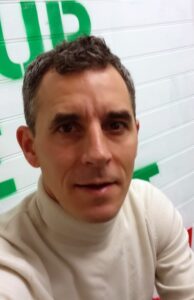 A lifelong London cyclist who has yet to succumb to lycra, Alper founded Peddle My Wheels in 2012 with the aim of introducing the many joys of cycling to those that don't know their mech hanger from a gear shifter.
The company creates new and innovative cycling schemes in partnership with local councils, TfL, Sustrans and other organisations. These include their second-hand bike markets, the Try Before You Bike scheme and new projects such as OurBike - the community cargo bike share scheme.
Eight years later Peddle My Wheels now employs ten staff and works with numerous partners including Cycle Confident, Cycle Instructor, Bikeworks, Wheels for Wellbeing amongst others.
The ethos that Alper introduced has not changed in this time: run an ethically and socially responsible company that makes the switch to sustainable forms of transport as simple, safe and affordable as possible.