Question Time
Road Safety GB's online cycle safety event will feature a Question Time session on Thursday 24 June (11am - 12pm).
The session will be hosted, on Zoom, by Nick Rawlings. Pre-registration is required.
---
Panellists
---
Fatima Ahmed, Road Safety Manager, London Borough of Hounslow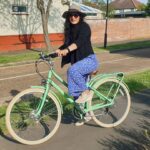 Fatima Ahmed is part of Cycling UK's 100 Women in Cycling 2019 list for her instrumental role in getting more people on bikes in the London Borough of Hounslow.
Fatima thinks of cycling as being part of both her personal and professional life. She said: "I love the freedom cycling gives me and the healthier, cleaner option it represents when travelling around London. Cycling keeps me fit and removes all my stress to have a more positive, fun outlook on life."
She works for the London Borough of Hounslow where she is responsible for cycle training and promotion - "the best job in the world!!"
---
Rachel Aldred, Professor of Transport, Westminster University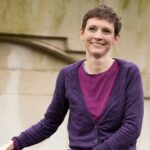 Rachel Aldred is Professor of Transport at Westminster University and directs its Active Travel Academy, a centre for research and knowledge exchange.
She has published more than 50 peer-reviewed journal articles and in 2016 won the ESRC Prize for Outstanding Impact in Public Policy.
Her research is funded by organisations including DfT, NIHR, and TfL.
---
Michael Corden, Head of Training, Cycle Confident and BikeRight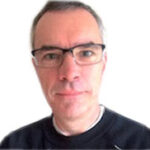 Michael is responsible for training and development at Cycle Confident and BikeRight. Cycle Confident works in partnership with 14 London Boroughs to deliver a range of cycle training solutions. BikeRight delivers Bikeability training in Merseyside, Manchester and the West Midlands.
Michael sits on the Bikeability Trust Effectiveness Advisory Group and is currently working with the Trust on a project aiming to improve driver cycle awareness by piloting practical cycle training for ADIs and online learning resources for ADIs and their learner drivers
---
David Davies, Executive Director, PACTS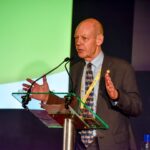 David Davies has a background in sustainable transport, road safety, public sector scrutiny, planning and research. He has worked in local government and transport consultancies, including five years at the Transport Research Lab. In 2003 he moved to the Audit Commission, and subsequently to the UK Parliament House of Commons Transport Select Committee
He led inquiries into road safety, aviation strategy, HS2, national policy for ports and bus competition. He has been the Executive Director of PACTS since January 2013 and has emphasised its thought-leadership role. He is a member of various DfT advisory committees including the Motorists Form and Road Safety Delivery Group.
He manages the All-Party Parliamentary Group for Transport Safety and advises MPs and Peers of all parties. He plays the role of critical friend to civil servants and ministers.
---