Presentation: Cycle Helmet Safety Testing & Rating Harmonisation
Presently, there is a minimum safety standard, EN 1078, that needs to be met in order for any bicycle helmet sold in the EU to obtain the CE mark.
However, unlike the safety rating scheme for motorcycle helmets, SHARP or the Euro NCAP safety rating scheme for cars, the impact testing required by the existing EU minimum safety standard for bicycle helmets is considered to be rather lax.
The result is that bicycle helmets meeting EN 1078 standard requirements may not perform adequately in real-life crashes.
The current EU test protocol focuses on helmet retention and on direct impact to the surface of the helmet, with a target of reducing the risk of skull fracture. The existing minimum safety standard does not examine oblique impacts that inflict rotational forces on the head and which can result in consequent concussion injury to the brain.
Recently, the Road Safety Trust organised an International Roundtable to influence the cycle helmet safety testing regime in the EU, so that safety standards are improved to include rotational impacts. The secondary objective was to work towards a harmonised rating scheme for consumers at the point of sale.
This presentation will provide an overview of this project, including key outputs from the Roundtable and the next steps.
---
Sally Lines OBE, Chief Executive, Road Safety Trust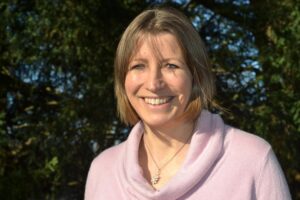 Sally Lines took up the post of chief executive of the Road Safety Trust in June 2018. The Road Safety Trust is registered charity which supports projects and research aimed at making the UK roads safer for all road users.
Sally Lines has extensive and varied experience in the charity and social enterprise sector. She initiated and implemented a raft of strategic, operational and governance changes during her four-year term as chief executive of The Grange Centre for People with Disabilities (2013-17).
Prior to that, as chief executive of Social Firms UK (2004-2011) Sally provided specialist development expertise to help grow the social firm sector and improve the quality and sustainability of the businesses.
She was awarded an OBE in 2012 for her services to equality in the labour market, and is also totally committed to the importance of good governance.
At the time of her appointment, Sally said she was "looking forward to working with stakeholders at all levels to maximise the impact of the Trust's work, and to make a real difference to our society".