Safeguarding motorcyclists: trialling new PRIME road markings for casualty reduction
Throughout the UK and around the world, motorcyclists represent a uniquely vulnerable road user group.  Traditional approaches to road safety can have limited effect on casualty reduction and limited reach to riders who are typically difficult to engage with (i.e. those who are experienced riders, but who have not taken any further training).
A series of innovative road markings have been designed and trialled in Scotland in order to 'prime' rider behaviour on approach to demanding bends.  The road markings support casualty reduction by providing a tool for riders to use, and to enhance their enjoyment and expertise on the road.
This presentation will introduce the findings from the initial trial of this unique research programme into casualty reduction. Data from almost 13,000 motorcyclists make this the largest programme of work of its kind. Rider behaviour was analysed according to speed, road position and braking using pre- and post-installation datasets.
The findings indicate that the 'PRIME' road markings had a significant effect on rider behaviour and lay the foundation for further trials through 2021, 2022 and beyond.  Given the positive findings to date, there is immense potential for these road markings to be installed more widely as a cheap and easy to maintain approach to casualty reduction.
---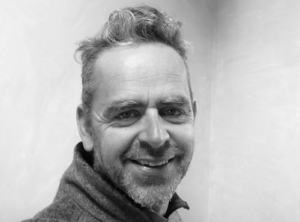 Professor Alex Stedmon, Founder & Director, Open Road Simulation
Professor Alex Stedmon is a world expert in transport research investigating driver behaviour and driver psychology.
He is founder of Open Road Simulation which helps international clients procure specialist road safety solutions.
Alex has been riding motorbikes for over 35 years and has literally ridden the length and breadth of the UK. He has also ridden across Europe and in New Zealand.
Alex is currently working with Transport Scotland on casualty reduction for motorcyclists, and recently worked with Honda UK on a new venture ('Honda Week') to bring motorcycles to the masses.
Throughout his long-established and internationally recognised career, Alex has managed and worked extensively on transport research projects.  He has over 230 mainly peer-reviewed publications and has contributed to winning more than £31 million in research funding.
Alex regularly acts as a reviewer for various international journals and has co-edited special issues of the journal 'Applied Ergonomics', specialising in future transport research. He has presented keynote and plenary lectures around the world, including speaking at the Parliamentary Advisory Committee for Transport Safety Conference; Goodyear-Dunlop's Road Safety Day; advising the Australian Government on motorcyclist training and safety; and briefing the EU at the European Motorcycle Forum. Alex was also a member of a strategic EU network (TU-1407: Scientific and technical innovations for safer powered two wheelers) dealing with aspects of motorcycle safety in Europe.
Alex is also the founder of 'Science Witness Ltd' and provides expert witness services to the court, specifically in legal aspects of driver and rider behaviour.