The Ridefree initiative
In this presentation, Lorraine will provide an overview of Highways England's approach to reducing collisions and casualties involving PTW riders.
She will then go on to look at 'Ridefree', a young rider project designed to help the Government look at how to deliver motorcycle training in the future.
Ridefree, developed by Agilysis and Driving Research in partnership with Highways England and with the backing of the DVSA, compared four training approaches which could be used to enhance the compulsory basic training (CBT) taken by riders.
Under Ridefree, young powered two wheeler riders across the east of England were offered the chance to take an enhanced CBT free-of-charge, in return for contributing to the research project.
---
Lorraine Willis, Regional Road Safety Coordinator, Highways England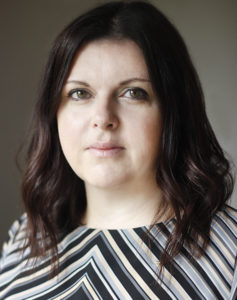 Lorraine is the regional road safety coordinator at Highways England covering the East of England.
After completing a degree in environmental science, Lorraine worked as a research scientist for four years before joining a local authority where she worked on both sustainable transport and road safety projects.
Following a secondment to a regional role at the Department for Transport, she completed an MSc in Transport Planning and Engineering at Edinburgh Napier University where her dissertation focused on safety as a motivator for behaviour change. She then moved onto the former Government Office where her remit covered regional road safety.
Lorraine's current role involves developing a Road User Safety Plan for the East Region, detailing how Highways England's 2020 target for a 40% reduction in killed and seriously injured can be achieved. This role also involves working with and supporting local road safety partnerships.
---
Tanya Fosdick, Head of Research, Agilysis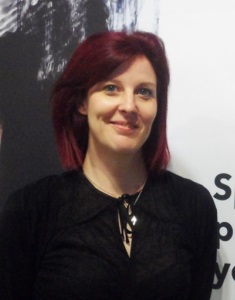 Tanya is an experienced researcher who specialises in translating complex evidence into practice. With more than a decade of experience in the road safety sector, especially in relation to young drivers and motorcyclists, Tanya seeks to bridge the gap between academia and practitioners to improve the quality of road safety interventions, particularly in the educational arena.
Tanya is head of research at Agilysis and principal research associate at Road Safety Analysis, leading research for both organisations and collaborating with the internal teams and often a variety of external experts to deliver projects.
Tanya's recent work includes exploring the issues relating to rural young drivers, adult pedestrians, occupational road risk, older drivers, the road safety performance of the Coalition Government and assessing the British Road Safety Statement.
In addition to research, Tanya has been leading evaluation projects since 2003, incorporating behaviour change theories into evaluation methodologies. She is currently involved in a variety of local and national evaluation projects exploring the efficacy of young driver, advanced driver training and motorcycle interventions.