An Industry which keeps doing the same things
Airvest is a 'specialist protection' company, offering the world's leading innovative safety equipment to a diverse market.
It supplies 18 UK police forces and London Ambulance Motorcycle Paramedics with Helite air vests and jackets.
This presentation will look at why airbags play such an important part in reducing motorcycle KSIs.
---
Peter Riley, Director, Airvest Ltd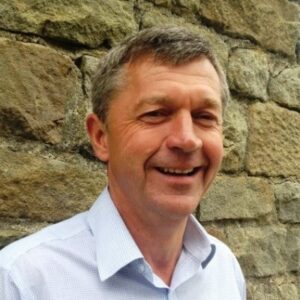 Airvest was founded by Peter Riley in 2012.
It is the UK's sole distributor of Helite, the world's leading airbag innovator and manufacturer, whose air vests and jackets continue to save lives and prevent serious injuries for motorcyclists, cyclists and horse riders of all abilities.
In the motorbiking world, it supplies everyone from professionals racers through to commuters and tourers.
Peter describes himself as a man on a mission to work with road safety organisations to dramatically reduce serious injuries and fatalities on UK's roads.
He adds that he is  passionate about protecting people from serious injuries and fatalities when motorbiking, horse riding, or cycling.